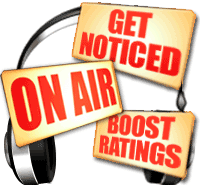 Want to hit a home run with baseball fans? Looking to sell a bit more airtime to tax prep services? Could your station ratings use a boost? Then it's time to give Odds On Promotions a call. Check out these 2nd quarter sales, tune-in and traffic drivers and give us a call for a custom-designed contest to suit your client's budget and your sales and marketing goals.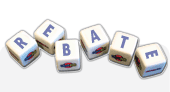 Roll For Dough
Get on a roll this spring with Odds On's customizable 1" 4", or 8" dice. Whether you want to drive more traffic to tax prep firms by giving customers the chance to "Roll for the Ultimate Rebate" or give moms and dads a chance to "Roll for Dough" Odds On's got you covered.
More Info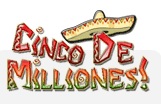 Cinco De Milliones
What do you get when you mix together Cinco De Mayo, 40 sombreros and the chance to win a million pesos? A great promotion that will get your audience tuning in for the chance to win all April long! Qualify your contestants online or on air, awarding them with a gift card, provided by a participating sponsor, and an invitation to your Cinco De Milliones Celebration where one lucky qualifier will get the chance to Pick Til' You Win!
More Info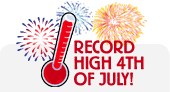 Sizzling Hot Memorial Day Saleabration
Here's a sales promotion your retail clients are going to love: a conditional rebate based on the weather! This is how it works: anyone making a purchase during your client's Memorial Day Salebration will get the chance to get a 100% rebate if there's a record high on the 4th of July! This promotion can be adjusted to suit any form of weather and is ideal for auto dealers, watercraft & power sports dealers and sporting goods stores.
More Info
For more 2nd Quarter Sales Driver ideas — or if you'd like a quote on any of the above promotions, simply click one of the "More Info" links above to email us or give us a call at 888-827-2249 to speak to one of our sales representatives!