Incentivize club membership, return visits, and more play with a Swipe, Play, Win! interactive promotion. All games contain three promotions in one: an instant win, a collection game, and a drawing ticket. The easy to use back end software gives you complete control over all aspects of prize distribution. Offer up to 20 different prizes, determine what player level receives what prize, and never exceed your budget. This is simply the best casino promotion on the planet!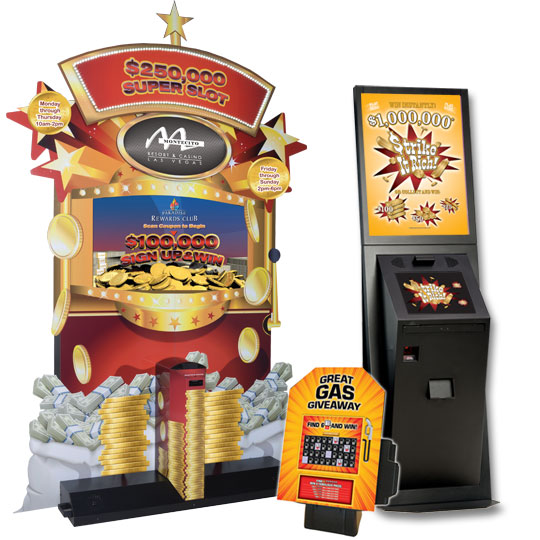 Step by Step:
(1)
Customers simply swipe their club card once a day to receive a free play.
(2)
They are presented with a simple selection game that upon completion displays the Instant Win Prize they have won.
(3)
A three part ticket is then distributed containing: Instant Win Prize redemption coupon, Collect and Win game piece and Entry Ticket for your next drawing.