Add insured prizes to your Duck Race contest promotions and not only sell more ducks, but quadruple your bottom line! Offer up to $1,000,000 if the preselected duck crosses the finish line first. Split the contest game prize 50/50 with the duck owner and the charity. You don't want to miss out on duck race contest promotions!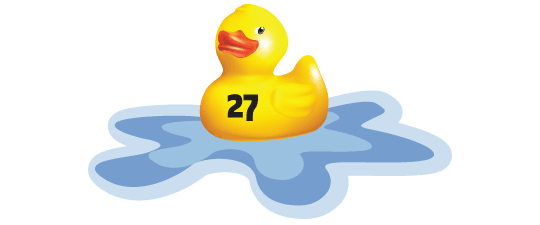 Duck Race Contest Game Step by Step:
(1)
Select your grand prize package, then advertise the chance to win big for supporting your cause!
(2)
Participants go to designated locations and "adopt" ducks for making a donation. On race day, the numbered ducks are dropped onto a river to race downstream.
(3)
If one of the ducks crossing the finish line first appears on a list of preselected list of lucky ducks, Odds On covers the cost of the prize!