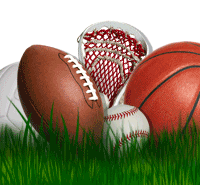 Looking to hit one out of the park for your baseball and softball sponsors? Want to score big with volleyball and lacrosse fans? How about boosting ticket sales for your Spring Football game – or kick off your 2012 "season ticket" program in million dollar fashion? If increasing fan engagement and sponsorship sales is on your 2012 To Do List then it's time to pick up the phone and give Linda Thomson, Sports Promotion Specialist with Odds On Promotions, a call!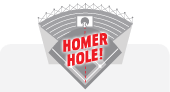 Baseball & Softball Promotions
Here's an incredibly affordable promotion that any sponsor is sure to love… a Homer Hole!  Simply position a giant sign – featuring your sponsor's logo (or even the prize to be won)beyond the outfield wall and if a big hitter can send a ball flying through the target hole on the sign, a lucky fan will win a prize!  Perfect for awarding consolation prizes whenever the sign is hit!
More Baseball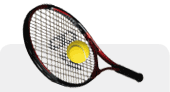 Tennis Promotions
A Perfect Serve contest is a great way to increase attendance at every game all season long. The promotions is simple … if a lucky fan can send the ball through the target template, they'll win $10K and Odds On will pay for the prize.
More Tennis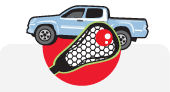 Lacrosse Promotions
Give your fans the chance to show off their stick skills and score a brand new car or truck with Odds On's Net Some Wheels contest. If a lucky fan can throw a ball into the back of a truck or through a customized target, they'll dria winner and Odds On will write the check. Better still, templates can be customized to suit any sponsor or theme you'd like.
More Lacrosse
To contact Linda Thomson, Sports Promotion Specialist with Odds On, about any of the above promotions — or if you have a promotion idea of your own — feel free to give her a call at 800-771-0250 or send her an email!  Remember: all of our quotes are free and no-obligation!