Beaufort, S.C. – Congratulations to Lisa Sloop, who recently won $30,000, courtesy of the Sea Island Rotary Club, and paid for by Odds On Promotions, during the Sea Island Rotary Club's 14th Annual Charity Shrimp Race, which took place during the 2023 Beaufort Shrimp Festival.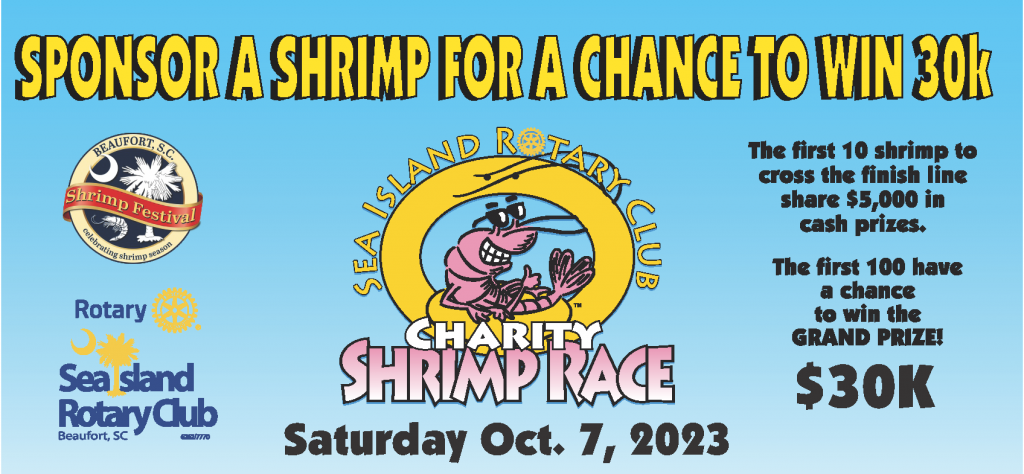 The Charity Shrimp Race is similar to a duck race. But instead of selling rubber ducks to raise money for various community causes, the Rotarians sell numbered rubber shrimp, online and off, in the days and weeks leading up to the Beaufort Shrimp Festival. Then, on the appointed day, they release the rubber shrimp into the Beaufort River.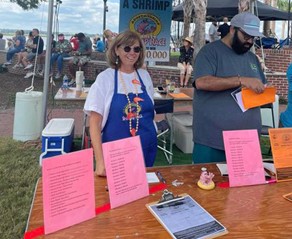 While the "owners" of the first 10 shrimp to cross the finish line share in a guaranteed prize pool of $5,000, the first 100 shrimp to cross the line get a shot at winning $30,000, paid for by Odds On Promotions, if the number on their shrimp matches a preselected winning number. Sloop, who only recently moved to Beaufort, purchased 15 shrimp online, through her Rotarian real estate agent. It was lucky shrimp number 1155 that landed her the $30,000 insured prize.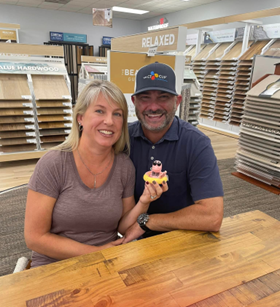 According to Jay Taylor with Kinghorn Insurance – Beaufort, who has secured coverage for this fundraising event since it began, "We are very proud to have assisted the Sea Island Rotary Club with this event. We've been working with Odds On Promotions for over 20 years. They are always very easy to work work with and the claims process was very  efficient."  Billed as the "World's Largest Shrimp Race" the proceeds from this event fund a mobile dental clinic for under-served residents of Beaufort and Jasper counties. 
Are you interested in holding your own duck, fish, dinosaur, cow, crab or shrimp race?  Looking for more creative ways to raise money for your community or cause?  Give Odds On Promotions a call today at 888-827-2249.