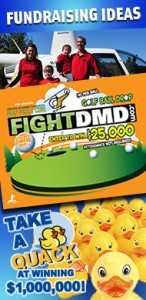 Raise More Money For a Cause
Sponsor a Big Prize Promotion
Are you planning a fundraiser? Do you sponsor a special event? Do you want to raise more money for your cause?
Odds On Promotions offers a variety of fundraising promotions that will help your organization raise more money while giving donors the chance to win big!
Just imagine the response (not to mention goodwill) you'll get when you give everyone who participates or makes a donation, the chance to win up to $1,000,000 – without the risk of payout! And best of all, when you have a big winner, Odds On will be there to write the check!
Check out a few of our most popular fundraising promotions below, then give us a call at 888-827-2249!
---

Golf Tournament Promotions
Hole In One Prize for $150
This is one of our most popular fundraising promotions! Do you sponsor a hole at a golf tournament? For as little as $150 you can give EVERYONE a chance to win an 8 day, 7 night Hawaiian Vacation for two, on the island of Oahu with hole-in-one insurance from Odds On's sister company, Hole In One International.
For as little as $150, if someone aces the designated hole during the tournament, your coverage kicks in and Hole In One International will be there to pay for the prize.
Even better, this $150 Hawaii Vacation Special includes FREE Contest Signs and Tee Markers, plus Free Prizes for non-target par 3 holes, including $500 VISA Gift Cards; Kindle Fire HDX 8.89″ tablets; and a set of Nike Irons; and a free golf club for every golfer, courtesy of TeePrize.com.
To learn about hole-in-one insurance coverage or to obtain a free quote visit our sister company Hole In One International at www.HoleInOneInternational.com.
---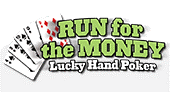 Big Prize Poker Run
Drive traffic to a series of sponsor locations while raising money for your cause, with a giant-prize Poker Run where participants get the chance to win motorcycles, ATVs, boats, cars, even $50,000 in cash, paid for by Odds On.
Participants drive, walk, boat, or ride to five predetermined stops, selecting a playing card at each location. If a lucky participant's hand matches the preselected winning hand, Odds On will pay for your grand prize! Bonus: Lucky Hand Poker Run automatically ranks every hand, making it easy to distribute self-sponsored prizes.
Request Lucky Hand Poker Information
Watch Lucky Hand Poker in Action
---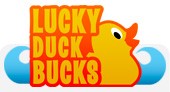 $1,000,000 Duck Race
Sponsor or run a duck, turtle, swan or fish race in your community? Make the most of your sponsorship while generating extra money for the cause, by giving donors the chance to win up to $1,000,000, paid for by Odds On!
Choose an amazing prize (cars, houses, cash, anything up to a million bucks) and sell those ducks. Before the race, Odds On will select a group of Lucky Ducks. If one of those preselected ducks crosses the finish line first, the owner wins your amazing prize, and Odds On will pay for it.
---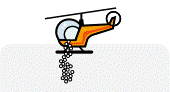 Golf Ball Drop
Sponsoring or hosting a golf tournament this season? A giant-prize golf ball drop is a fun way to attract additional sponsors, increase community involvement and raise more money! It starts with selling numbered golf balls. Prior to your drop, Odds On will preselect a few winning numbers. On the day of your event, you'll drop all of the balls onto a designated target from a helicopter, hot air balloon, or cherry-picker. If one of the balls landing inside the target area matches one of Odds On's preselected numbered balls, the owner of that ball will head home a winner, and Odds On will pick up the tab!