Syracuse, N.Y. – Talk about a marketing home run – Matthew Werbeck recently won $5,000, courtesy of New York Life Finger Lakes General Office and the Syracuse Mets, and paid for by Odds On Promotions, after the Mets hit back to back homers during a game against the Rochester Redwings.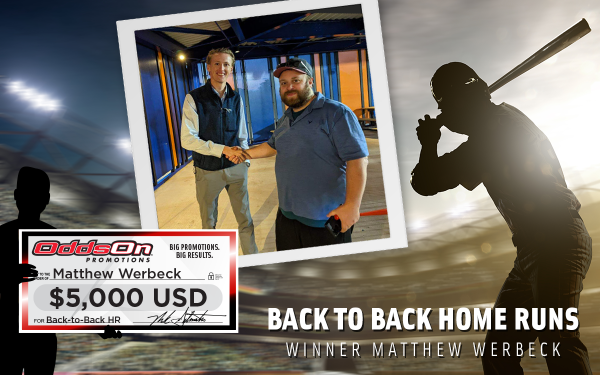 For the past two seasons, the New York Life Finger Lakes General Office has sponsored a back to back home run inning promotion at Syracuse Mets games. To participate, fans register at the New York Life booth on the concourse prior to the game, and start rooting for those homers!
On June 9th, Jonathan Araúz and Carlos Cortes hit back to back home runs in the sixth, which meant one randomly selected registered fan (Werbeck) would take home the $5,000 prize – and Odds On Promotions would pick up the tab. The promotion will be running until the end of season.
Are you looking to get into the game of sports sponsorship? No matter what sport your target audience enjoys, Odds On Promotions can help you craft an engaging promotion that will help you increase awareness, maximize your sponsorship investment, and boost event participation.
Give us a call today at 888-827-2249.