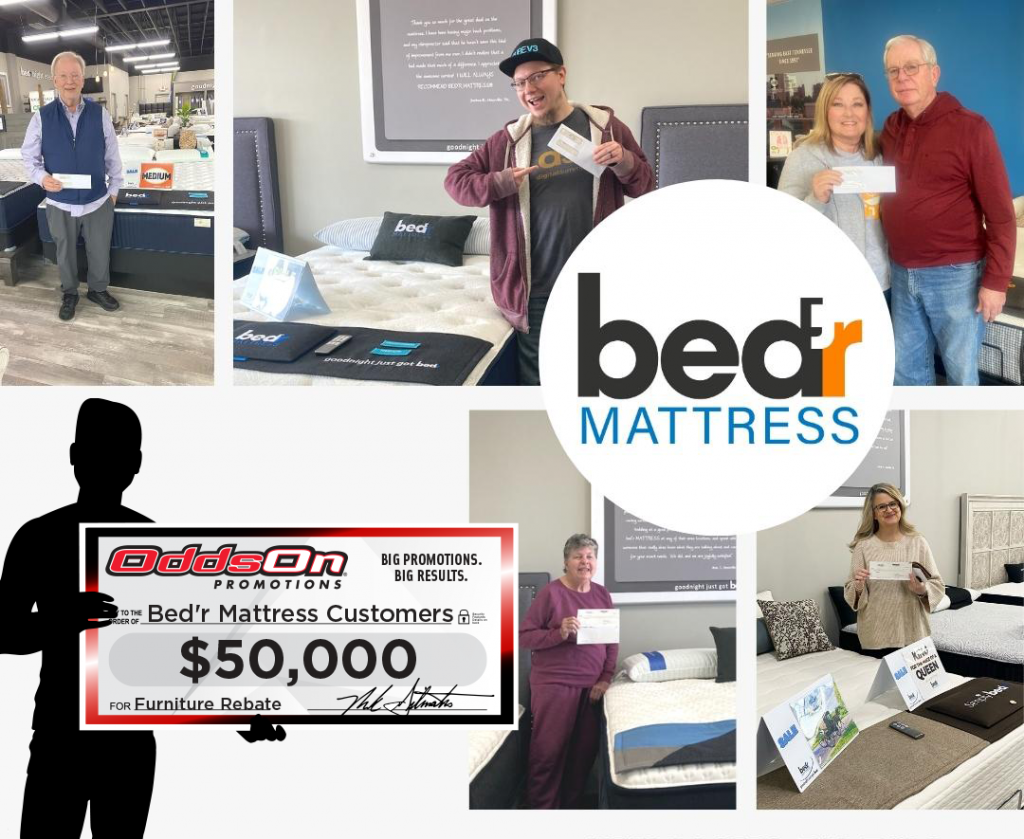 Marysville, Tenn. — Talk about a winning way to end the football season, Bed'r Mattress rebated $50,000 in purchases to qualified shoppers after the University of Tennessee beat Clemson at the Orange Bowl.

To generate publicity, drive traffic, and increase sales – from August 31 to mid-September of 2022, Bed'r Mattress gave customers the chance to get a 100% rebate on all purchases made during the promotional period if the Tennessee Volunteers won 11 or more games during the '22 football season.
On December 30, the Volunteers hit the "winning" number when they beat Clemson during the Orange Bowl, which meant every lucky customer that made a qualifying purchase, received a 100% rebate, paid for by Odds On Promotions.
While Bed'r Mattress opted for a rebate based on 11 or more winning games, Odds On can help you create similar offers if your team wins their league or division, beats a rival by X points, or even just for having a "winning" season.
Are you looking for ways to generate a buzz and capture more customers? No matter what sport your market enjoys, Odds On Promotions can help you craft an engaging promotion that will help you increase awareness, maximize your advertising investment, and boost both traffic and sales. Want to learn more about running a sports-based conditional rebate? Give us a call today at 888-827-2249.