Drive traffic to your showroom while making your next event a big prize bonanza with a little help from one of Odds On's motorcycle dealer promotions! From buzz-building social media and direct mail promotions designed to drive more customers to your location, to games and contests that will attract attention at your next tent show, expo or toy run, Odds On has an idea for you. Here are a few of our summer and fall favorites. Have another idea or looking for more options? Let Odds On help: give us a call today at 888-827-2249 or email us for more motorcycle dealer promotions!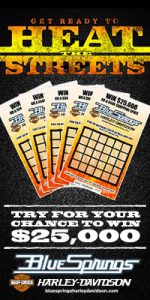 Heat The Streets
Scratch & Win Cards
Blue Springs, Missouri – This Spring, Blue Springs Harley-Davidson gave their customers the chance to win $25,000 paid for by Odds On, in a series of rewarding Scratch Card promotions.
Using one of Odds On Promotions' customizable cards, the dealership handed out cards to drive traffic two ways: for promoting the dealership on social media, all social shares received a card, and as a bonus for making qualifying purchases. Along with the $25,000 insured prize, the dealership also offered customers the chance to win a self-insured $500 shopping spree via a random drawing utilizing the registration form on the back of the card.
Scratch Card promotions are easy to implement. Simply select a grand prize and invite customers to scratch off six spots. If a lucky contestant locates a winning combination of symbols, Odds On will be there to pick up the tab.
Heat the Street Scratch & Win Card

---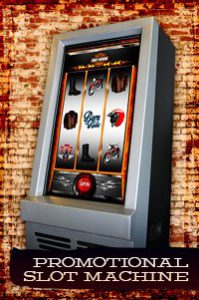 Big Ride Prize Slot
Promotional Slot Machine
Just imagine the traffic you'll get this holiday season when you invite consumers to your Holiday or Tent sales event for the chance to win a jumbo jackpot! With Odds On's customizable Prize Slot, you can give everyone who visits your showroom or takes a test drive the chance to spin the reels and win a new set of wheels – or one of 5 self-sponsored consolation prizes, simply by pressing a button. And when the paytable says you've got a grand prize winner, Odds On will be there to write the check! Ideal for use during tent shows, as well as, trade shows and motorcycle expos.
Motorcycle-themed Promotional Prize Slot

---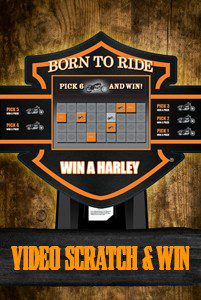 Born to Ride
Video Scratch & Win
Want more foot-traffic on Black Friday? With one of Odds On Promotions' Video Scratch and Win Games, you can give everyone who visits your store, the chance to score the ultimate holiday reward: a $50,000 holiday shopping spree, paid for by Odds On. Customers simply approach the table-top game and select six squares on the touchscreen grid. If they find six winning symbols, they'll score your grand prize, and Odds On will write the check. Award pre-holiday shopping discounts and/or post-holiday bounce-back offers for finding fewer "winning symbols" in order to drive repeat visits.
Motorcycle-themed Video Scratch and Win Game
---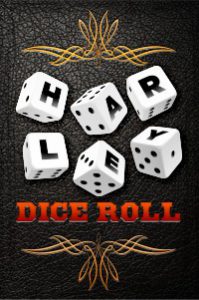 Holiday H-A-R-L-E-Y and More
Dice Roll
One of our most popular motorcycle dealer promotions! This holiday season why not give your customers the chance to roll in and win big with a Holiday Harley Dice Roll. If a lucky customer can roll six dice and spell H-A-R-L-E-Y, they'll win a new ride, and Odds On Promotions will write the check. Perfect for toy runs, as well as, in-store special events.
Motorcycle Dice Roll Promotions

---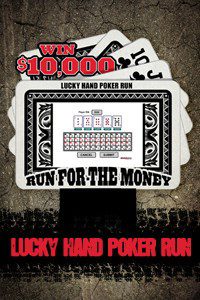 10K Toy Drive and Poker Run
Lucky Hand Poker Run
Motorcycle dealer promotions can make great fundraisers! Planning a Toy or Poker Run? Then you've got to check out Run for the Money, Odds On's Lucky Hand Poker Run promotion. As with any poker run, contestants go to your predetermined stops and select a playing card at each location. At the final location, contestants enter their "lucky hand" using a touchscreen. If their hand matches the preselected winning hand, Odds On pays for the grand prize! Even better, Lucky Hand Poker Run automatically ranks all the hands, making it easy to hand out self-sponsored prizes.