Riverside, Calif. – This March, Barbara Collins won a 2014 Harley-Davidson Fat Boy Lo, courtesy of Riverside Harley-Davidson, and paid for by Odds On Promotions.
Collins won the sweet ride after she rolled "H-A-R-L-E-Y" on a set of six customized 1" dice. The dice roll, which was held during a two-day promotional event, gave everyone who visited the dealership the chance to roll for a new ride.
According to Katie Williams, who helped run the promotion, customers were lined up out the door – on both days, waiting for the chance to roll and win.
According to Riverside Harley-Davidson's Assistant General Manager, Kristen Kunzeman, "The dice roll added to the event. But it was a just a shock. You know, we've run events like this in the past, but we've never had a winner. You don't really expect it. But everything – the claim process – everything, went very smooth. Working with Odds On was very easy. "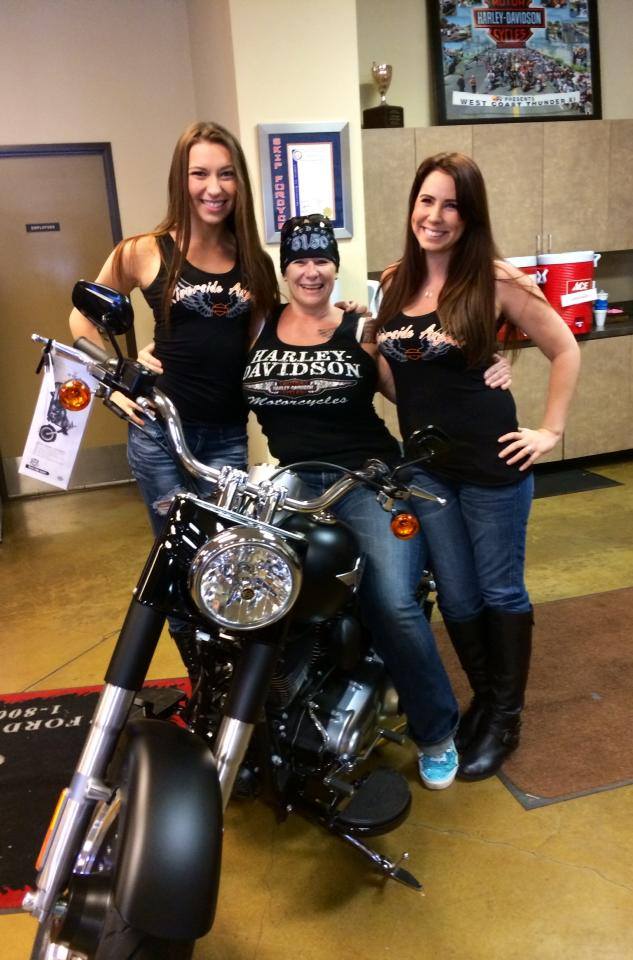 Interested in getting more customers rolling into your store ? Check out more ideas at http:///www.oddsonpromotions.com.