Wishing you were watching Tiger Woods instead of Tiger King? Well, you're in luck! Because we've got a can't miss golf putting winner video for you!

See how golf putting winner Michael Meier of Edgewood, Ky nailed an impressive 94-foot putt and won $5,000, courtesy of Barleycorn's, and paid for by Odds On Promotions.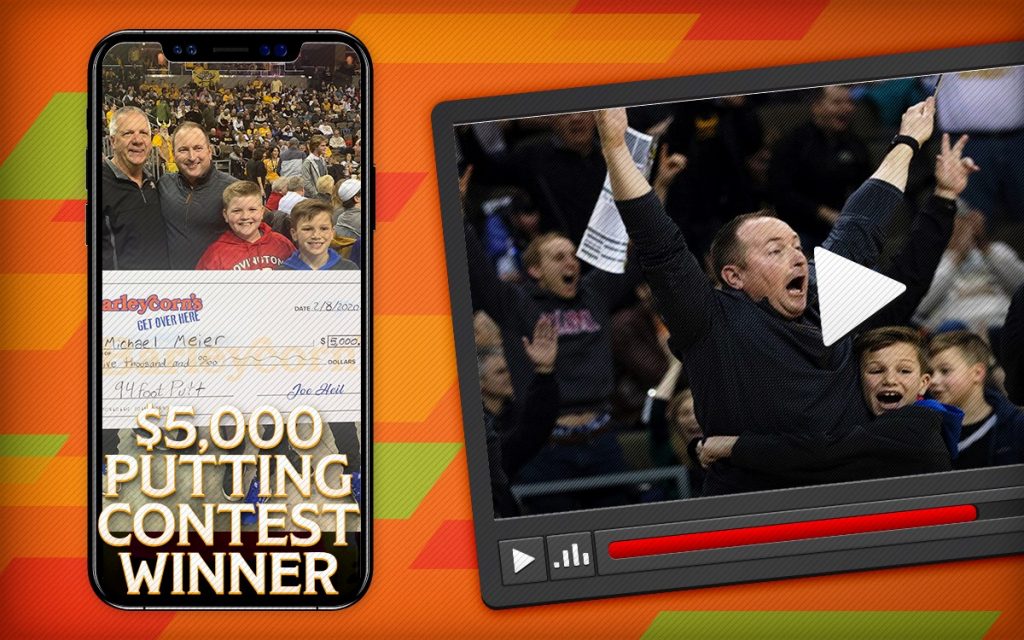 Meier won the prize at half-time during the Northern Kentucky University men's homecoming basketball game after he was randomly selected via a registration form, to participate in the Barleycorn's $5,000 putting contest. He nailed the shot, sending the entire arena into a frenzy and landing the substantial cash prize.

"I have been watching the contestants over the last couple of years and many have gotten so close. The hardwood is so much faster than an actual green so everything has to be in perfect alignment to sink it," noted Joe Heil, Barleycorn's owner and longtime NKU Norse basketball sponsor. "This putt had the speed and the accuracy. It was thrilling to watch!"

Are you looking forward to getting back to business? Email or give us a call today to find out how we can help you make the most of your "grand re-opening" for as little as $500. Or, ask us how you can have a chance to have your own golf putting winner!