Milwaukee, Wisc. – When Carlos Rodón pitched a no-hitter for the Chicago White Sox against the Cleveland Indians this Spring, he wasn't the only one celebrating. That's because for a lucky listener of the White Sox flagship station, Chicago's ESPN 1000, Rodón's no-hitter meant winning a 2021 Nissan Rogue, courtesy of Nissan, and paid for by Odds On Promotions, as part of a no-hitter promotion.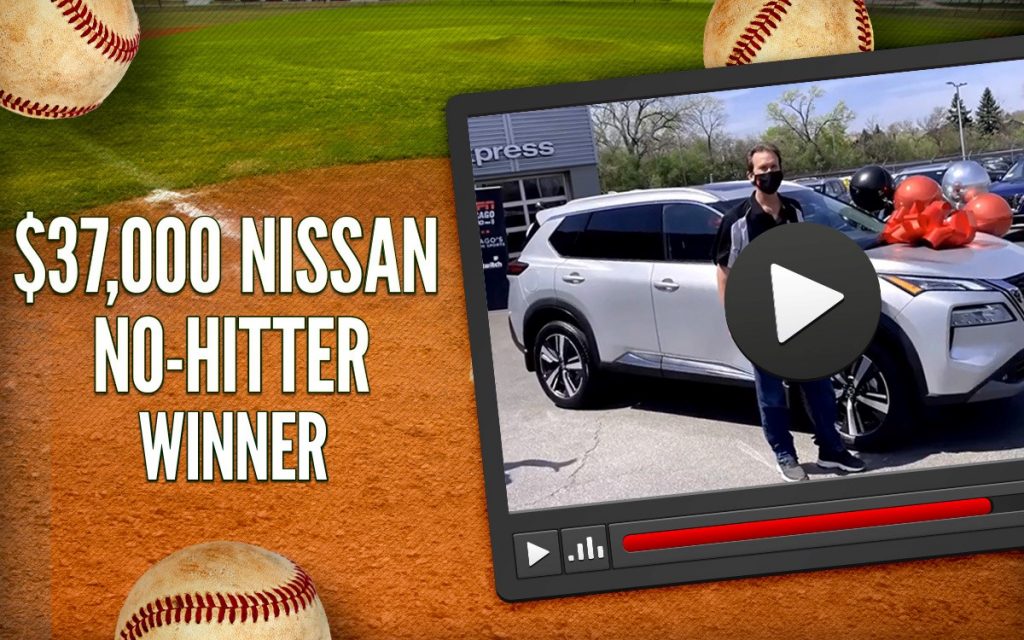 Watch a video of the no-hitter and on-air winner announcement!
The contest, which was promoted on-air and via social media, prompted fans to visit the website NissanNoHitter.com to register for a chance to win a Rogue if the White Sox pitched a no-hitter.
On Wednesday, April 14, left-hander Rodón threw the first no-hitter of his career (and came just two outs shy of a perfect game) in an 8-0 win over the Indians, ensuring that one lucky Chicago fan would win a new ride. ​
That's when Matthew Serlovsky of Orland Park, Ill. was notified during a live broadcast of the Carmen and Jurko Show that he was the winner of a brand new Rogue.
"Nissan is a powerhouse brand as well as a great partner of ours, and the White Sox have some powerhouse pitching. This no-hitter will go down in history, and now a lucky ESPN 1000 fan will think about it every time they get in their new vehicle," Good Karma Brands' Chicago Market Manager, Mike Thomas said.
Having had such great success, Good Karma Brands and Nissan extended their promotion. So, if Rodón or any other White Sox pitcher throws another no-hitter this season, they will be able to giveaway another Nissan… and Odds On will be there to write the check!
Interested in running a winning sports promotion or a no-hitter promotion of your own? Click here for more ways to turn any sport into a major league marketing opportunity.