Jackson, Miss. – When Tiger Woods won his fifth green jacket at The Masters this April, roughly 200 people received free clothing, courtesy of The Rogue, and paid for by Odds On Promotions in a sports conditional rebate promotion.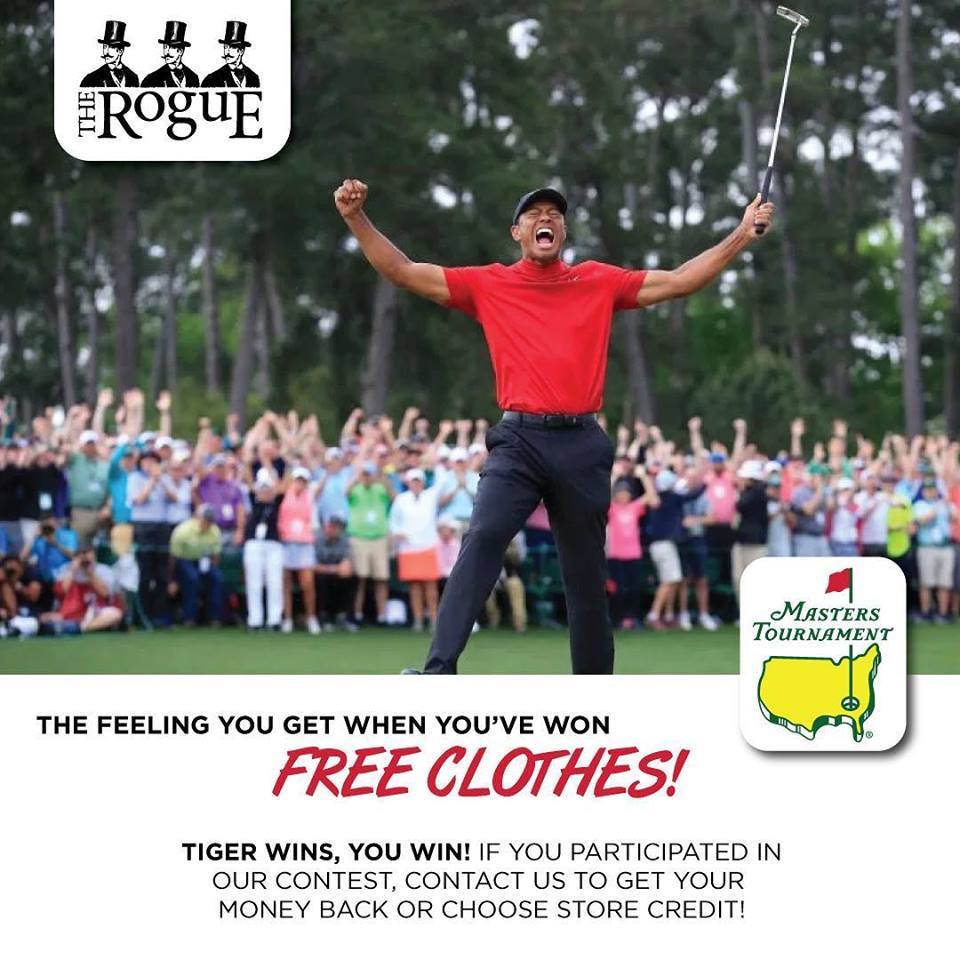 For the past few seasons, The Rogue, an upscale men's clothier in Jackson, has been running a promotion where if Tiger Woods won the Masters, everyone who purchased clothing during the week prior to the tournament, would receive a 100% rebate on all of their purchases.

This year, The Rogue not only made the same 100% rebate offer, they sweetened the deal by giving everyone a 20% discount on all purchases made during the promotional period. The retailer sold just over $30,000 worth of apparel before Woods shot a three-under 69 to claim his fifth green jacket, and Odds On was there to write the check.

Are you looking for a fun and creative way to drive sales this Fall? A sports or weather-based conditional rebate promotion is an effective way to grab attention while giving customers an additional to make a purchase with you … the chance to get a 100% rebate, paid for by Odds On Promotions.

For more information on creating an effective, sales-driving promotion, a sports conditional rebate contest of your own, or for more ideas that are designed to help you make your advertising more effective, email or give us a call today at 888-827-2249.