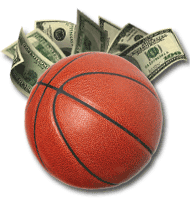 While the NCAA Basketball Championship has come and gone, I have great news for those of you looking for casino basketball promotion ideas for next year: A few months ago, I helped a casino property in the Southern U.S. to insure an NCAA score prediction promotion!  Feel free to steal… 
Here is how the promotion worked –  players who earned at least 25 points on their player's card during the four days prior to the promotional date were given the opportunity to predict the final score in the April 6th NCAA semi-final game.
Out of all the players participating in the promotion, five 'finalists' were chosen via a registration form.  These five players had a chance to win $10,000, paid for by Odds On Promotions, if their game score predictions for each and every team happened to be correct come the day of the semi-final game!
It's important to remember that score prediction promotions aren't limited to basketball — you have the freedom to theme your casino promotion around any big event: Super Bowl, The World Series, The Masters … you name it!
Just give Odds On a call today at 888-827-2249 and one of our marketing specialists will provide you with a free, no-obligation quote and any questions you may have about casino sports promotions.
Need More Casino Basketball Promotion Ideas?
We're here to help!  For more casino basketball promotion ideas, email us today and we'll help you come up with a promotion that's sure to 'score' you more foot traffic and coin-in for your casino property!