Looking for a fun summer casino promotion idea? It's not too late! Give customers the chance to score cash and prizes with Odds On's beach-themed Lucky Envelopes game, Surf In & Win.

• Select your grand prize – such as a brand new car, a personal watercraft, or everyone's favorite: cold, hard cash!

• Qualify your contestants and on the final day of your promotion, have a lucky finalist(s) select and open three envelopes, each containing a dollar amount.

• If the contents of the envelopes add up to $100, they'll score your grand prize, and Odds On will write the check.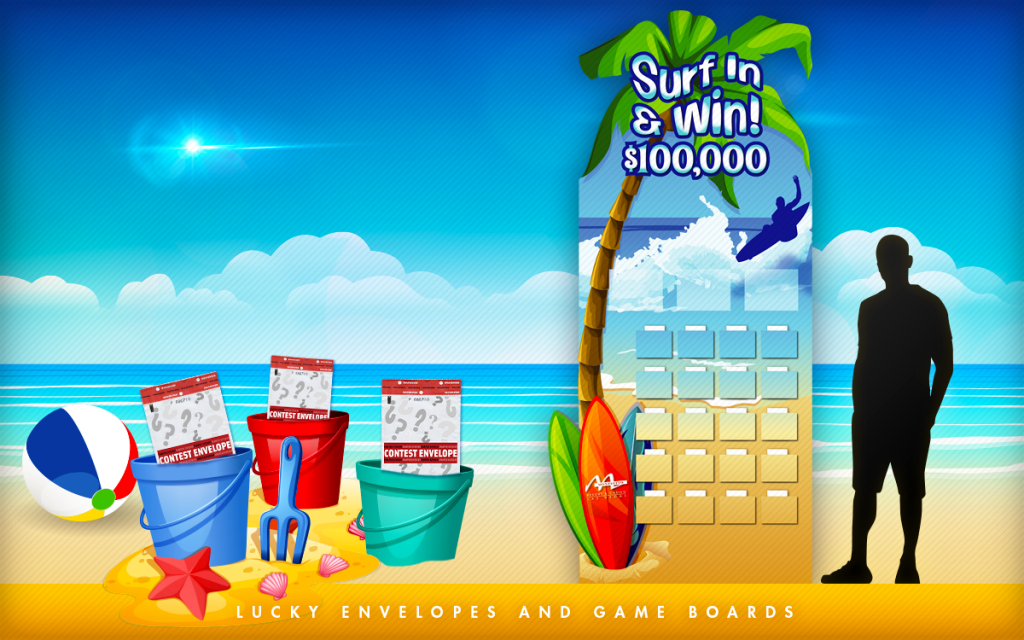 On a budget? Create your own envelope display with numbered beach balls, beach bags, or sand buckets and shovels. Or give us a call today at 888-827-2249 if you have another summer casino promotion idea in mind.