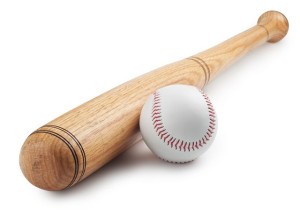 Are you looking for an exciting baseball contest that will showcase you team or a key sponsor's business during a baseball promotional night?  Odds On has been working with a Minor League Baseball team based out of the Northeastern U.S. to insure a baseball promotion at ten of their games during the season!
For this team's baseball promotional nights,  the contest is a Grand Slam Inning promotion. During each of the ten games, if a member of the team makes an out of the park grand slam home run during the 4th inning of the game, one randomly selected fan will score a $5,000 home theater system, compliments of local Audio/Video retailer  – the contest sponsor, and paid for by Odds On Promotions!
Interested in more ideas to help you sell baseball promotional night sponsorships, please feel free to visit our website, or give Odds On Promotions a call today at 888-827-2249 for a free, no-obligation quote.  You can also contact us via email with any questions you might have.
P.S. Looking for a fun and unique way to register contestants, while gathering valuable marketing information in the process?  Be sure to check out a demo of Odds On's Online Contest Registration to see just how easy it really is, then give us a call for pricing information!