Brent Kelly, Odds On's Western Business Development Manager shares a fun March dice roll promotion that will give you players the chance to find themselves rolling in dough!
Run a Mid-Week Dice Roll Promotion This March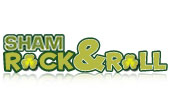 Looking to bring a sense of excitement to your casino floor ? Why not get on a roll with a customized set of Odds On Promotions' Shamrock and Roll Dice.  Here's three ways you can run a giant-prize dice roll promotion this March … ending in a giant-prize St. Patrick's Day party.
1. Hand-Paid Multiplier – Give the first 5-10 qualifying players during your target days, hours, or floor location, the ability to "super-size" their hand-paid jackpot based on how many lucky "multiplier" shamrocks they roll.  Roll 5 or 6 Shamrocks, and Odds On will be there hand over the pot o'gold! Give all qualifiers a ticket to your Shamrock and Roll party.
2. Hot Seat – Run daily hot seat drawings inviting lucky players to roll the customized dice to win cash, points or other prizes based on how many lucky shamrocks they roll.  When they roll 5 or 6, the Odds On leprechauns will pick up the tab. Give all hot seat qualifiers a ticket to your Shamrock and Roll party.
3. Player Party – On St. Patrick's Day, give a select number of players the chance to win big playing Odds On Promotion's Shamrock and Roll Lucky Envelopes Game.  If a lucky contestant can locate the three Lucky Shamrocks that add up to $100, they'll win your grand prize and Odds On Promotions will write the check. If the player's result is anything less than $100, give them the chance to "roll" one of Odds On's 8′ or 16″ dice  in order to  double, triple or quadruple the player's cash consolation prize!
Interested in learning more? Email or give Odds On Promotions a call today at 888-827-2249.