Springfield, Ill. – Congratulations to Grant Ealey of Rochester who recently won $20,000, courtesy of Rehan Motors, and paid for by Odds On Promotions, in a Scratch, Enter and Win direct mail promotion.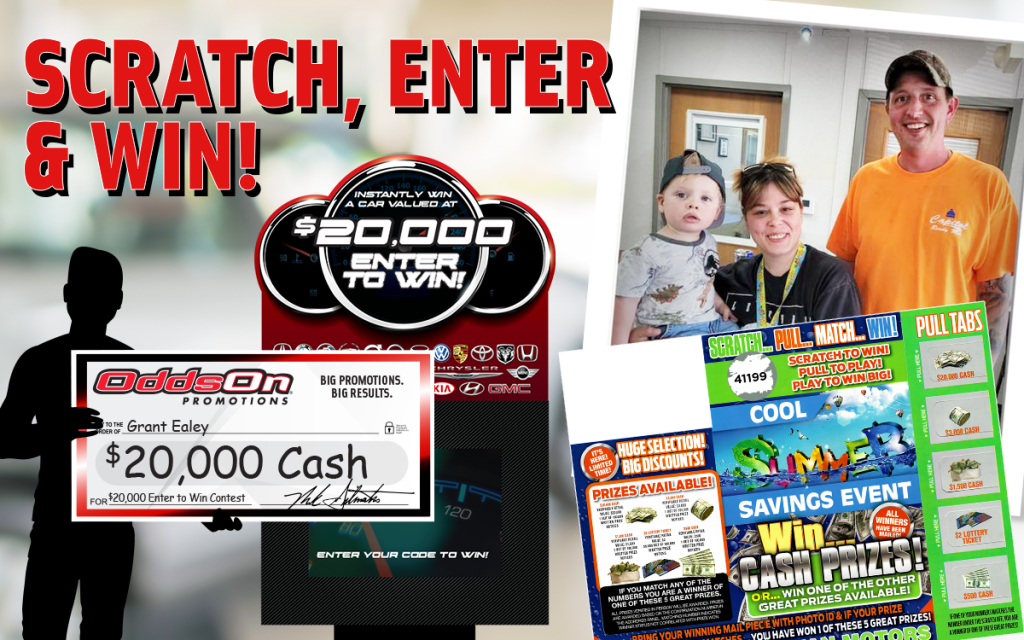 The direct mail promotion, which was executed by High Impact Promotions, was designed to drive traffic to the Springfield auto dealership during their "Summer Savings Event". Contestants that went to the dealership and entered the lucky number from their mail piece into the countertop kiosk provided by Odds On could win one of four cash prizes insured by Odds On, or they would take home two free lottery tickets.

Ealey had the winning combination of numbers, landing him the $20,000 Grand Prize!
Are you looking to increase traffic to your store? Want to get maximum return on your next direct mailer or advertisement? Odds On Promotions can help you craft an engaging promotion that will increase brand awareness, drive traffic, boost sales and excitement in any venue.