Denver, Colorado – This past season, during halftime at their annual Fan Appreciation Game, the Denver Broncos gave eight lucky fans the chance to win a $60,000 Ford F-150, paid for by Odds On Promotions! 
To participate in the contest, fans visited the team's website and registered for a chance to be one of the eight semi-finalists to enjoy the amazing experience of being on the field at halftime and get a chance to win a variety of prizes including gift cards, team store credit, a flatscreen tv and of course the biggest prize of all, the chance to win a Ford F-150.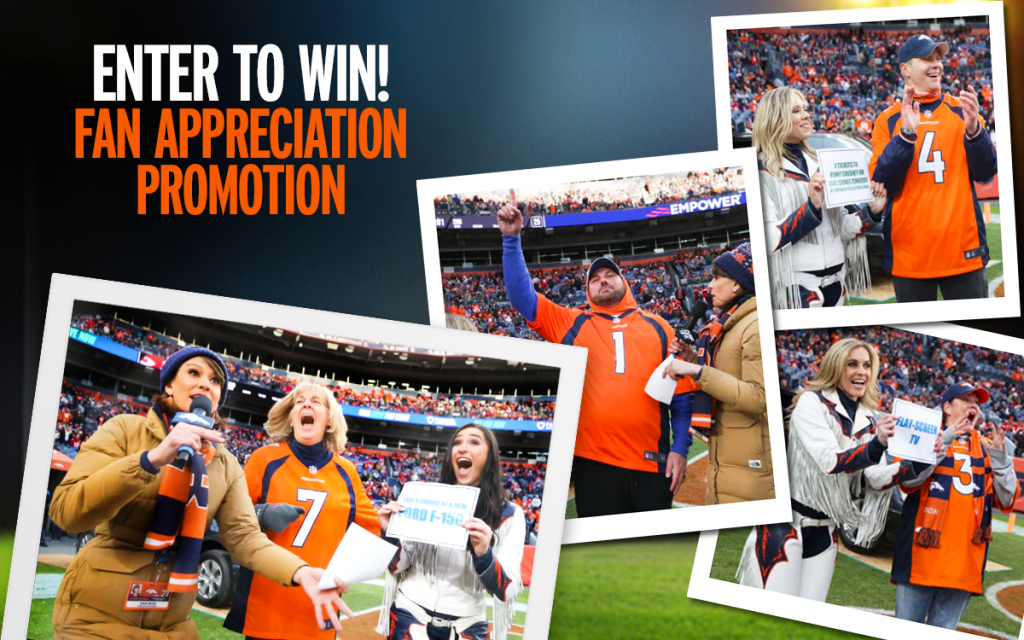 At halftime, each semi-finalist selected a "suitcase" out of 22 on display. Each case held a Lucky Envelope containing a prize – one of which was the chance to be a lucky finalist that would get to pick from 12 other cases – one of which held the grand prize – the brand new truck!  While there was not a grand prize winner, it did ensure a priceless gameday experience for all of the fans who were selected to participate.  
Are you looking to make a bigger impact with sports fans?  Want to get maximum return for your sponsorship investment?  Odds On Promotions can help you craft an engaging promotion that will increase brand awareness, engage fans, and add excitement in any venue.