Want to give your customers some Tax Relief this April? Looking to hit a marketing home run at the local ballpark on Opening Day? Ready to have some fun on Cinco De Mayo, or show Mom some love on Mother's Day? Odds On Promotions can help! Check out some of our favorite Spring promotion ideas below and click the contest name to request more information via email.  We'll craft a custom contest that will help you achieve your sales and marketing objectives without breaking the bank!
Feel free to also check out our April Promotion Ideas and May Promotion Ideas on Odds On's website for more contest and promotion inspiration!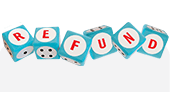 Tax R-E-L-I-E-F
One of our most popular Spring promotion ideas! Give your customers the chance to double, triple or quadruple their tax refund or score some serious tax relief with a giant-prize Dice Roll! If one of your lucky customers can roll T-A-X-D-A-Y, R-E-L-I-E-F, R-E-F-U-N-D or a winning combination of your logos, Odds On Promotions will pick up the tab.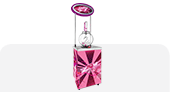 Moolah for Moms
Make a lucky Mom a millionaire this May with a little help from Odds On Promotions! Zoom Ball gets your customers lining up for the chance to win up to $1,000,000 in cash and prizes with just a quick press of a button! If a lucky contestant gets a winning combination of balls in the Zoom Zone, Odds On will pay for the prize!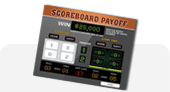 Basketball Bucks
Run a great promotion tied to the NCAA Men's Basketball Tournament with Scoreboard Payoff Pulltab cards! Select any two basketball games and distribute the cards prior to tip-off. If the last digit of each teams' scores on the card match both halves of the two games, your lucky fan will win $25,000, and Odds On will pick up the tab. For more information, give us a call at 888-827-2249.