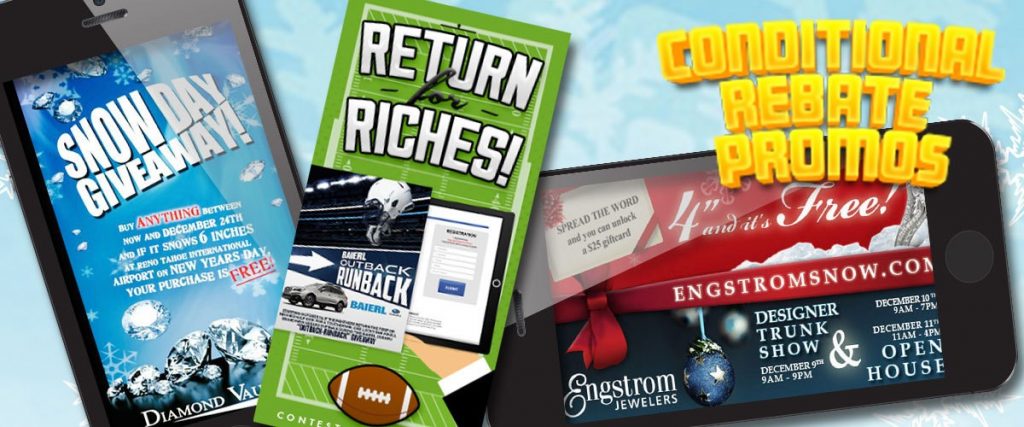 Stand out from your competitors this December with a sports or weather-based Conditional Rebate promotion.
If It Snows, Your Purchases are Free
Advertise the chance of getting a 100% rebate on all purchases made during your "Ho-Ho-Holiday Rebate Sale" if it snows X inches or more on Christmas or New Year's. When Mother Nature lets the flurries fly, Odds On Promotions will be there to write the checks for every purchase made.
If They Run It Back, Your Purchases are Free
Choose a bowl or playoff game, and advertise the chance to get a 100% rebate if your preferred team returns the opening or second half kick-off for a touchdown. When the home team scores, so will your customers and Odds On will be there to pick up the tab.
Give Odds On Promotions a call today at 888-827-2249 for a free, no-obligation quote… or email us for more info and pricing!