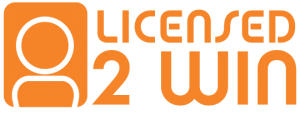 A radio station in the south recently gave fans the chance to win a giant prize in a Driver's License Match promotion insured by Odds On Promotions!
During the month-long promotion, listeners tuned in daily for the cue to call.  The 'nth' caller then had the opportunity to match the last 4 digits of their driver's license number with Odds On's preselected 4-digit number.  If it ended up being a match, the lucky listener would win $50,000… paid for by Odds On Promotions!
On-Air License Match Games Made Easy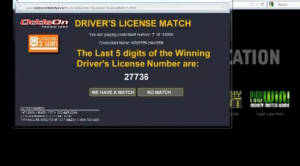 "Our Driver's License Match promotion, 'Licensed 2 Win', is an extremely simple contest to hold on-air thanks to Odds On's internet verification system", explains Chris Gardiner, Northeast and Midwest Business Development Manager with Odds On Promotions.  "When the caller is on the line, the DJ simply logs on to the online verification system and enters in the caller's name, along with the license numbers the caller provides, to see if it's a match.  If it isn't, the window automatically closes.  If the number does match, then the DJ is prompted that they have a grand prize winner and to contact Odds On Promotions right away."
Odds On's Driver's License Match promotion can be built using 3, 4, or 5 numbers based upon the sponsor and/or station's budget, the length of the promotion and the size of the prize.
Interested in insuring your own Driver's License Match promotion?  Give Odds On a call today at 888-827-2249 or email us for a free, no-obligation quote and more information!  Any of our marketing specialists would be more than happy to answer any questions that you may have!  You can also view the other radio station contests and promotions we have to offer.