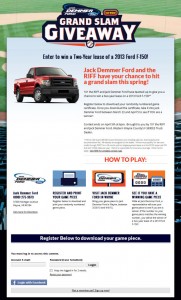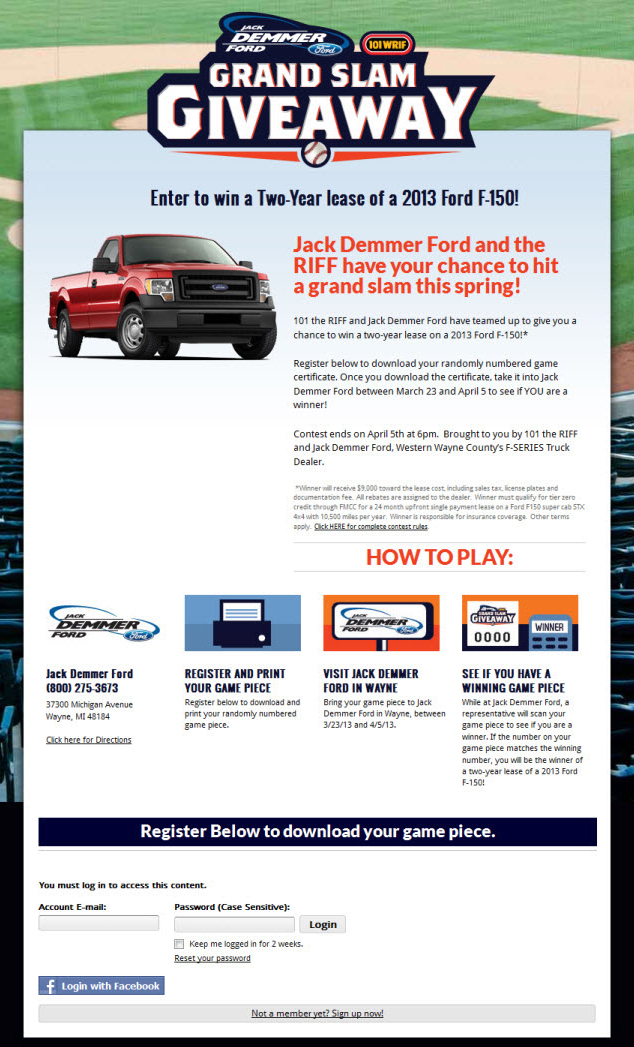 Are you a radio station looking to increase traffic to your website and/or a local sponsor location?  Chris Gardiner, Northeast & Midwest Business Development Manager with Odds On Promotions, is here to tell you how a radio station in the Midwest did exactly that… with a little help from one of Odds On's radio station promotions: a Number Match!
During the 3-week-long promotional period, listeners had a chance to visit the radio station's website and obtain a 'certificate' containing a unique, randomly-generated 5-digit number.  Listeners then printed off the certificate and brought it to the participating sponsor's (in this case, a local car dealership) location.  Listeners would then enter their assigned 5-digit number into Odds On's handheld verification unit to see if their number matched Odds On's preselected winning number.  If there was a match then the listener would have won a 2-year lease on a 2013 Ford F-150, valued at $10,000… and Odds On would have paid for the prize!
Looking for a radio station promotion idea of your own?  Visit our website and check out the variety of radio station promotions we have to offer, then contact Odds On Promotions at 888-827-2249 or email us for ideas and/or a free, no-obligation quote!