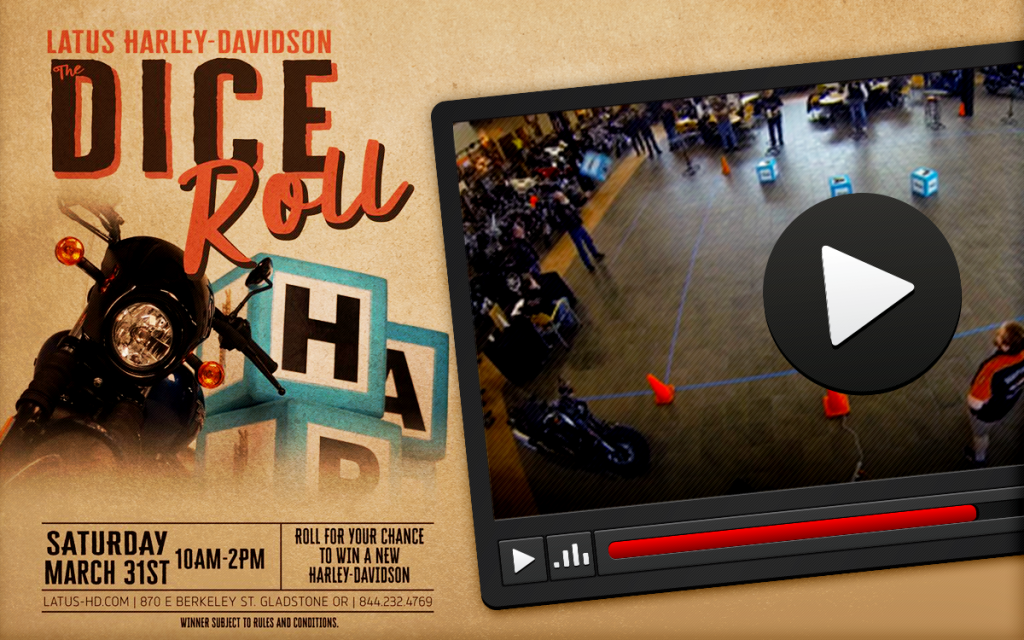 Gladstone, Ore. – Congratulations to giant dice promotion winner Rod Meyer of Rhododendron who recently won a 2108 Softail Fat Bob Harley-Davidson motorcycle, courtesy of Latus Motors Harley-Davidson, and paid for by Odds On Promotions.
Meyer won the sweet set of wheels after rolling H-A-R-L-E-Y on a set of enormous customized 16-in dice. The promotion was open to the first 400 customers to visit the store during their annual special event.
Looking for a winning idea to drive traffic to your store? Want to have a giant dice promotion winner of your own? Odds On Promotions has hundreds of fun, affordable promotions to help you drive traffic, reward your customers, and close more sales.
Check out more big ideas for motorcycle dealers at our website, or give us a call today at 888-827-2249 for more information.