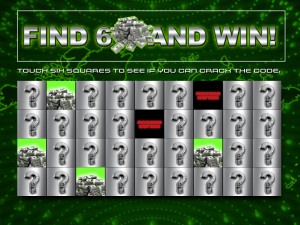 Looking to increase attendance at an upcoming Tradeshow or Open House event?
Here's an idea to steal from a distributing company based in Washington state.
During a recent promotion, the first 500 people who walked through the company's Open House event, which took place at their warehouse, were automatically given a chance to play Odds On's Video Scratch and Win promotion, "Safe Cracker." All 500 attendees stepped up to the game's touchscreen and got the opportunity to choose 6 squares. If all 6 revealed a "stack of cash" symbol, then Odds On would have paid for the lucky attendee's prize up to $50,000!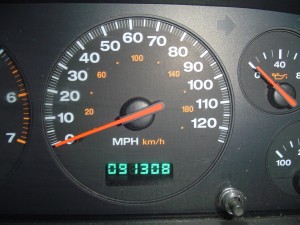 Here's another promotion to consider insuring, either as an add-on or alternative: incentivize individuals to come to your Tradeshow or Open House by insuring an Odometer Match promotion. It begins when you advertise a chance to win an insured grand prize, such as a new car or a year's worth of gas, if the number on an attendee's odometer matches Odds On's preselected number. Attendees simply enter in their "mileage" via Odds On's handheld verification unit or online verification system. If the numbers on the odometer match Odds On's preselected mileage, you attendee will be an instant winner and Odds On will cut the check!   Be sure to award attendees with self-insured prizes for any correctly matching digits!
Interested in obtaining a free, no-obligation quote on either of the above promotions? Give us a call today at 888-827-2249! Looking for more alternatives? No problem! Feel free to email us and we'll find a promotion that best suits your upcoming event. Let Odds On help make your next tradeshow, open house, or show become a huge success!