Blacksburg, Va. – Congratulations to football contest winner Ramy Yousef who won $10,000 this September, paid for by Odds On Promotions, in a Pass, Punt and Kick contest at Virginia Tech.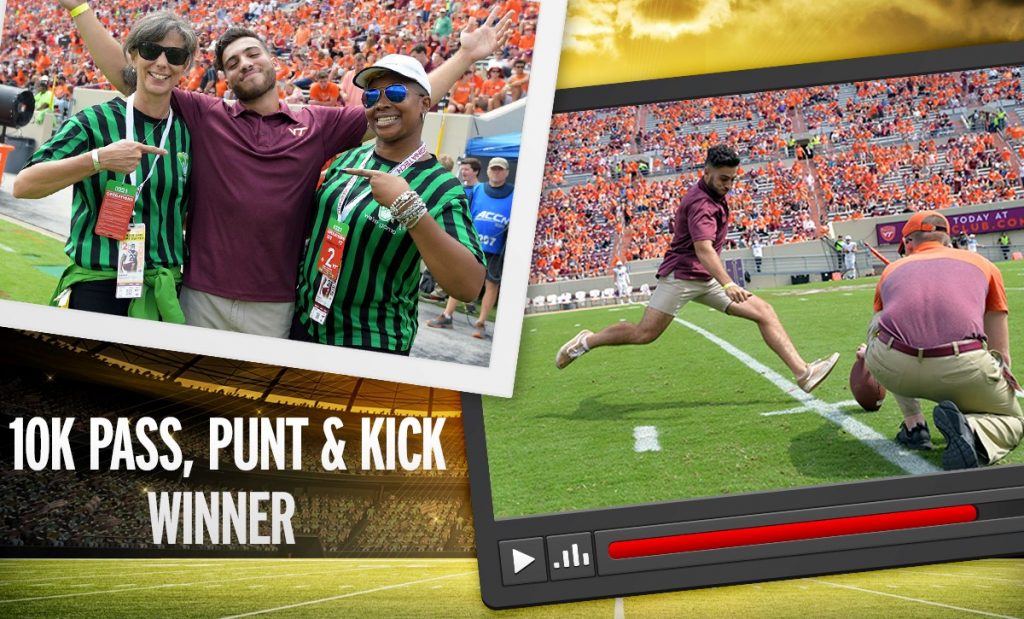 Check out Yousef's amazing pass, punt and prize-winning kick!

Yousef was one of five contestants randomly selected from the student section, via a "lucky seat" drawing, to participate in the half-time contest during a game between the Virginia Tech Hokies and the Furman Paladins.

The Pass, Punt and Kick contest began behind the endzone with all five students passing the football. The three students that threw the ball the furthest, then got the chance to punt the football. After the punt, Yousef, whose punt went the furthest, got the chance to go for the big payday: a shot at making the $10K prize-winning field goal kick.

Want to have a possible football contest winner of your own? Email or give Odds On Promotions a call at 888-827-2249 to learn more about how you can engage fans, entertain a crowd, or showcase your business or cause in any venue.