Talk about cheap! Erect a sign as large as you want beyond the outfield wall. If a big hitter knocks one through a hole cut in the sign, your fan scores the prize! This one gives your sponsors great in-stadium exposure at an incredibly low price.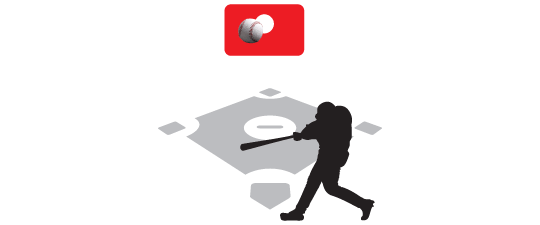 Step by Step:
(1)
Pitch your baseball contest sponsor, select a grand prize package and advertise the chance to win big in your contest.
(2)
Randomly select your contestant(s), or give everyone the chance to win a portion of the grand prize.
(3)
When a big hitter knocks one through the hole, your selected contestant(s) win big and Odds On will pay for the prize.