Give a randomly selected fan the opportunity to hit a homerun off a tee or soft toss in an exciting homerun derby contest. If he hits one deep, he goes home a winner. Paid for by Odds On!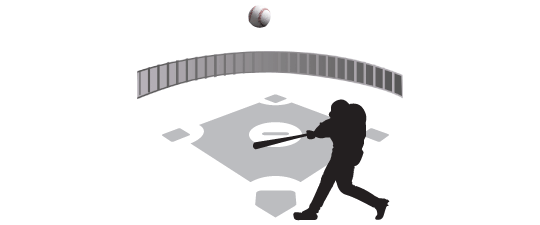 Homerun Derby Baseball Contest Step by Step:
(1)
Pitch your baseball contest sponsor, select your grand prize package and advertise the chance to win big in your homerun derby contest.
(2)
Randomly select your contestant(s) and give them the chance to hit one deep and win your prize.
(3)
When your lucky contestant successfully knocks it out of the park Odds On Promotions pays for the prize.