Reno, Nev. – This season a tennis apparel company has rewarded one of their brand ambassadors an impressive performance bonus promotion reward not only once, but twice, after he landed in the finals of two ATP events.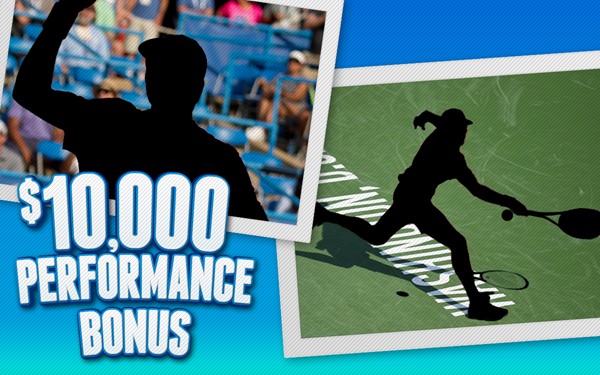 The performance bonus agreement rewards the tennis player cash incentives based upon their placement during a variety of tennis events taking place through December 2021.
To date, the player has received one bonus payout after reaching the finals of the Newport ATP 250 in July, followed by a second payout after reaching the finals of the Citi Open, a prestigious ATP 500 event.
But thanks to performance bonus coverage from Odds On, the sportswear company doesn't need to worry if their ambassador continues to finish well – because Odds On will be there to reimburse them for every qualifying performance between now and the end of the year.
According to Odds On's Risk Manager, Zak Woodhead, "Performance bonus coverage is a very effective tool for brand marketers, allowing them to offer big incentives to spokespeople, social media influencers and/or brand ambassadors without incurring additional financial risk. It also presents an opportunity for insurance agents to expand their lines of business."
Are you interested in learning more about how you can utilize a performance bonus promotion to incent and reward your athletes, staff, sales team, customers, or volunteers? Odds On Promotions can help. Email or give us a call today at 888-827-2249.