Whether your event is indoors or out, you can buy putting contest insurance from our sister company Hole In One International for a 50 foot or longer golf putting contest for as little as $150. Before, during, or after your event, our single or three-putt combination golf putting contests are sure to create excitement for all your participants.
Single-Putt Putting Contest
This golf putting contest is designed to give a select number of contestants the chance to one putt for a huge prize! Qualify 1-5 lucky contestants to participate however you wish. Gather the crowd, set up a 50-foot or longer putt, and watch your finalists try to realize their childhood dreams. Anybody can make one putt!
Three-Putt Combination Putting Contest
This golf putting contest will give everybody in your event the chance to be the hero. Here is an example: Make a 10 footer, win a small sponsor provided prize. Move on and make a 30 footer, win a larger sponsor provided prize. While you're hot, make a 50 foot or longer putt and win a new car (paid for by Odds On Promotions' prize indemnity coverage).
Our Putting Contest Insurance Program Includes:

Free Golf Putting Contest Sign - Buy putting contest insurance and included with every contract is a FREE contest sign announcing your sponsor and the prize to be won.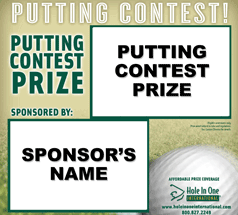 Free Golf Club For Everyone In Your Event – We appreciate your business! To entice you to buy your putting contest insurance from Odds On Promotions, we've teamed up with FreeTeePrize.com to give everyone at your event a FREE Golf Club of their choice!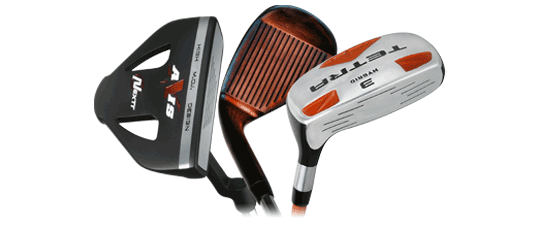 Portable Putting Contest Ramp – Take your putting contest to the local mall, trade show, or fundraiser and generate fun and money for all! We'll sell you an instant putting green, consult you on a successful putting contest promotion, and our A Rated prize coverage will pay for the prize when someone wins.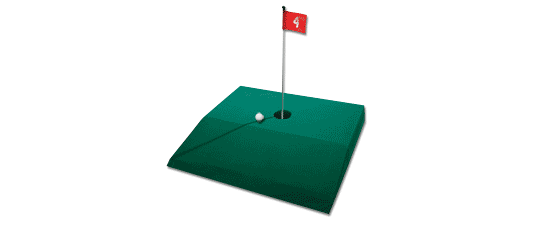 Step by Step:
(1)
Select the putting contest best suited for your needs. Depending upon your budget, we suggest the single-putt putting contest if you have time to gather your event participants to witness the excitement, or the three-putt combination putting contest if you have a continuous agenda.
(2)
Call 800-827-2249 with the number of finalists (single-putt putting contest) or number of contestants (three-putt combination putting contest) you expect, the length of the grand prize putt (the longer, the cheaper), and the cash value of your prize.
(3)
We'll give you a free, no obligation putting contest insurance quote, issue the necessary paperwork, and start drafting the check!