Horseshoes aren't just for the BBQ any longer. Odds On will provide all the necessities to offer a huge prize for a ringer. And, if someone rattles the stake, Odds On pays the price. Perfect for outdoor events, or Odds On can supply all the necessities to move the promotion indoors.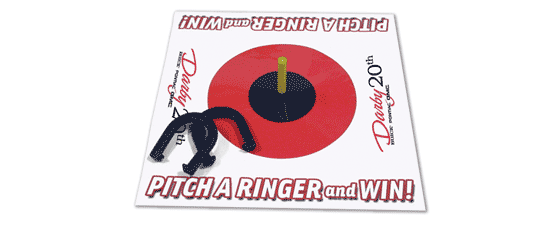 Step by Step:
(1)
Choose your grand prize, the number of contestants and advertise the chance to win big at your event.
(2)
Randomly select your contestants and give them the chance to toss a horseshoe and win your prize.
(3)
When your contestant successfully pitches a ringer, they'll win big and Odds On Promotions pays for the prize.