Want more tune in? With Odds On's CUME and TSL boosting giant-prize promotions, you can give your listeners the chance to win a life of luxury, without the risk of payout! That's because when you have a winner, Odds On Promotions pays for the prize. Check out our Top 5 On-Air Contests below!
---
Birthday Match
We pick the day, month and year, you pick the prize and qualify the listener by choosing a winning month and announcing a lucky caller number. If your lucky contestant's birthday matches our preselected date, they'll win the grand prize and we'll pick up the tab! This promotion is the perfect way to engage your audience and can easily be customized to fit any budget. Award secondary prizes for matching the day and/or year.
---
Born 2 Win/Licensed 2 Win
Are your listeners born to win? If the last 4-5 digits of your qualifying listener's Social Security number (or driver's license number) match our preselected lucky number, they'll drive home a winner, paid for by Odds On!

---
The Dollar Bill Game
When is a dollar worth a million bucks? When you're playing The Dollar Bill game! We'll randomly circulate dollar bills into your broadcast area. One bill per play is designated as the grand-prize winner. During your promotional period, announce serial numbers on-air. If a listener possesses a winning dollar bill and calls in within the allotted time, they can exchange their dollar bill for up to $1,000,000, paid for by Odds On.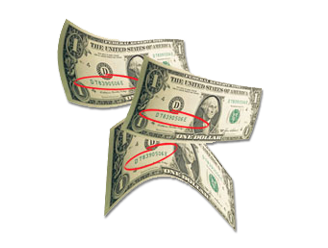 ---
Lucky List for Loot
Give listeners the chance to win up to nine amazing prizes, paid for by Odds On, with the Lucky List contest. You provide us with a selection of 5-9 "dream prizes" and we'll put them in a winning order. If your qualifying lucky listener can put the dream prizes in the correct order, we'll cover the cost of the prizes! Great for awarding sponsored prizes based on the number of correct selections.
---
Playlist Payoff
Provide us with a list of your listeners' favorite hits, and we'll pick three. If the Nth caller can pick the winning trio of tunes, we'll reward them with a giant prize – up to $1,000,000.