Shuffleboard is a great way to mix it up at your next half-time or intermission promotion. Odds On will provide all the contest necessities. You can offer up to $50,000 in cash and prizes to any contestant who successfully controls the puck!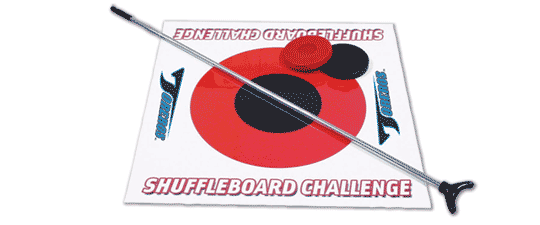 Step by Step:
(1)
Choose your grand prize, the number of contestants and advertise the chance to win big at your event.
(2)
Randomly select your contestant(s) and give them the chance to make a perfect shot and win your prize.
(3)
When your contestant shows they have the touch and successfully shoots the puck across the floor and it comes to rest on the grand prize winning mark, they'll win big and Odds On Promotions pays for the prize.