Masters Match-Up is an online golf promotion unlike any other ... because it's guaranteed to get golf fans engaged and excited to win big. Contestants are rewarded for correctly picking winners in select groupings of the world's best. When one of your participants picks all the pairings correct, they win – and Odds On hands over the check.
Masters Match-Up - Online Stock Design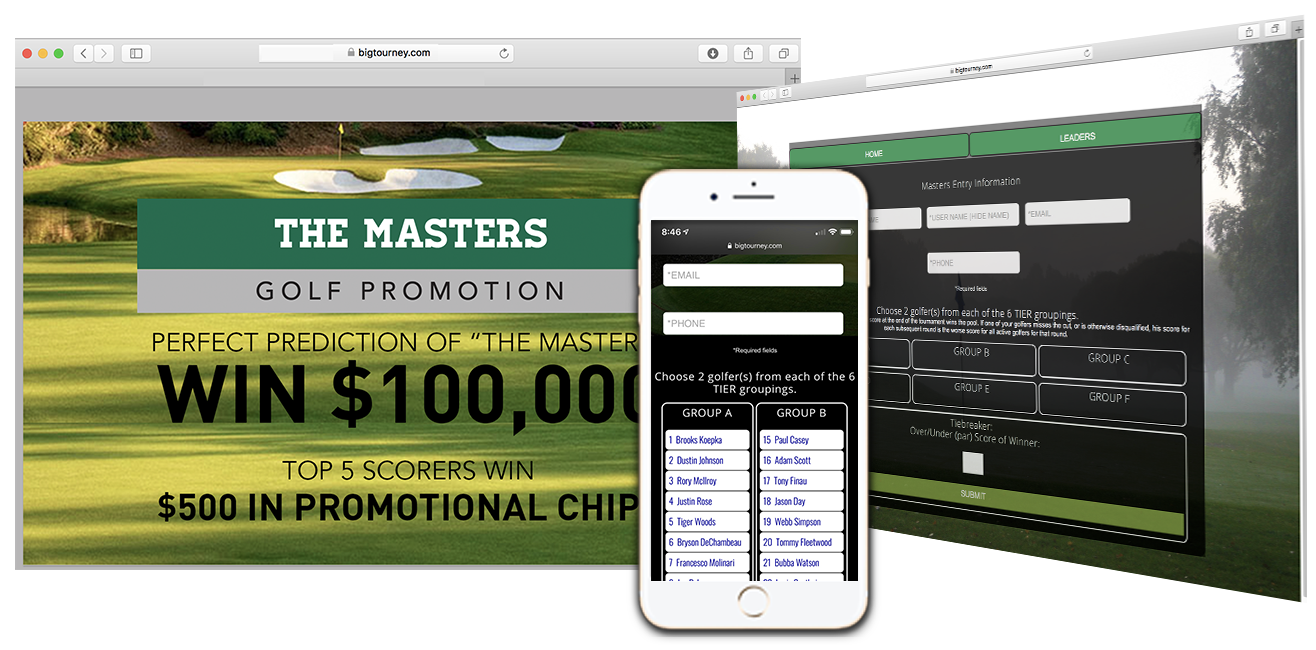 Masters Match-Up - With Optional Play Code Distribution Kiosk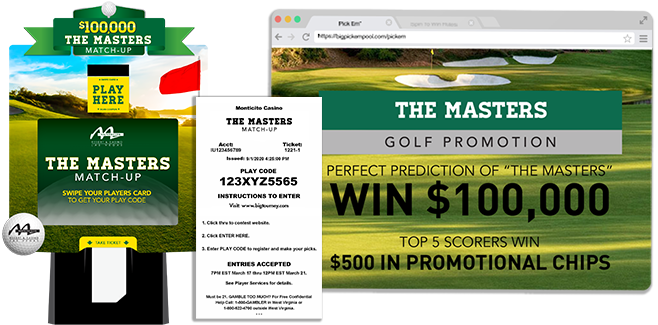 WHY DO IT!
Great Database Builder – A custom registration page collects demographic and customer information for future marketing efforts.
Drives Web Traffic - Customers visit your website to make their picks and check their standings.
Boost Sales, Loyalty and On-Site Traffic - Optional play codes can be used to gate entry (no code, no play). Distribute play codes on your product, at your tradeshow booth, at points of sale, via email or social media, or during targeted dayparts. Codes can be unique or generic, single or multi-use, once per day/week, or once per person.
WHAT YOU GET!
Customized Contest Site - Organization name and logo are prominently displayed on all pages.
Optional Prize Pool - All participants can get a second chance to win a self-sponsored prize, driving additional traffic to your site.
Optional Onsite Play Code Distribution Kiosk - Freestanding and countertop kiosks make it easy to give everyone who visits your brick-and-mortar location or tradeshow booth the chance to play and win.
"Excellent" Rated Prize Insurance – Every prize package is backed with A (excellent) rated underwriting, ensuring that when you have a big winner, we'll be there to pay for the prize!
24-Hour Customer Service – If anything goes wrong, we'll be there to fix it.