Quick and easy! This is an economical version of a half court shot promotion. The rules are simple: Make two out of three from half court (43 feet) and take home the prize!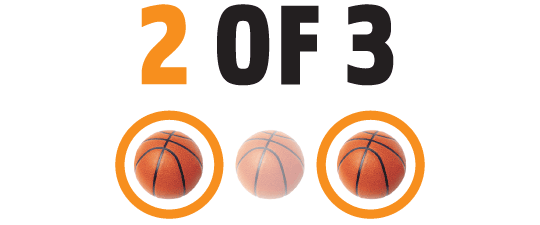 Step by Step:
(1)
Pitch a halftime promotion sponsor, select your grand prize package and advertise the chance to win big!
(2)
Randomly select your contestants and give them the chance to shoot a basketball three times from half court (43 feet).
(3)
When your contestant successfully nets two of the three half-court shots, they'll win big and Odds On Promotions will pay for the prize.