This Pass, Punt, Kick football contest is great fun. From the back of the end zone, your contestant starts with a pass towards the opposite goal line, followed by a punt from where the pass landed, and ends with a kick through the uprights for all the dough.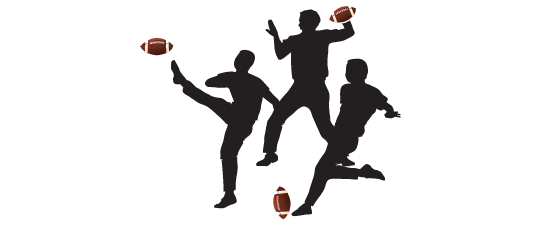 Pass, Punt, Kick Step by Step:
(1)
Pitch your football contest sponsor, select your grand prize package and advertise the chance to win big for making a field goal.
(2)
Randomly select your contestants and give them the chance to pass, punt, and kick their way downfield and win your prize.
(3)
When your contestant ends with a successful kick splitting the uprights, they win big and Odds On will foot the bill.