Give randomly selected contestants the chance to drop back and throw the perfect pass through a template or car window. When the pass is complete, Odds On will be there to write the check.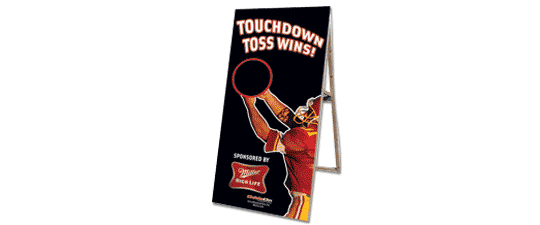 Step by Step:
(1)
Select a grand prize package value and the distance and target opening that the contestant will make the attempt from. Advertise the chance to win big for throwing a football.
(2)
Randomly select your contestants and give them the chance to throw a football through a pre-determined target opening and win your prize.
(3)
A successful pass will land your contestant the prize and Odds On Promotions foots the bill.