Randomly select a contestant from the crowd to take his or her best throw through a template placed down field. Make it and walk away with the prize, courtesy of Odds On Promotions!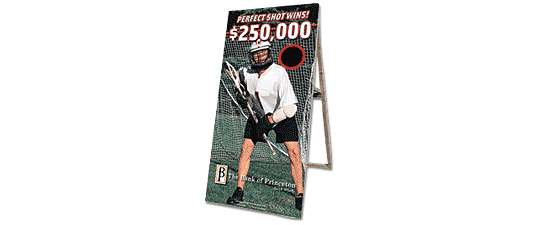 Step by Step:
(1)
Select a grand prize package value and the distance and target opening that the contestant will make the attempt from. Advertise the chance to win big in your Lacrosse Contest!
(2)
Randomly select your contestant(s) and give them the chance to throw it through the target opening and win your prize.
(3)
When your lucky contestant makes a perfect shot through the target hole they win the prize and Odds On Promotions foots the bill.