Offer a new car, a pool table or cash to anyone who can sink the eight ball on the break. This pool promotion gives you the opportunity to spice up your next tournament or pocket billiards event!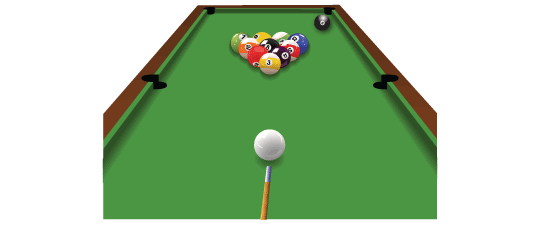 8 Ball Pool Promotion Step by Step:
(1)
Select a grand prize package value and advertise the chance to win big next tournament!
(2)
Randomly select your contestant(s) and give them the chance win the grand prize.
(3)
When your lucky contestant wins the prize, Odds On writes the check.