This fun event idea is a great way to involve sponsors between matches. Ace it and go home a winner courtesy of Odds On.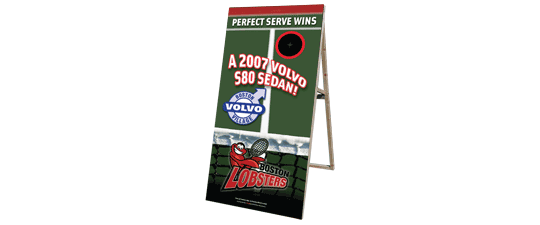 Tennis Contest Step by Step:
(1)
Pitch your tennis sponsors, select your grand prize package and advertise the chance to win big in your Perfect Serve tennis contest!
(2)
Randomly select your contestant(s) and give them the chance to serve it through the target opening and win your prize.
(3)
When your lucky contestant aces a perfect serve through the target hole they win the prize and Odds On Promotions foots the bill.