Black Friday Promotion Ideas
Build a buzz, drive traffic and make big green with a giant-prize Black Friday promotion idea from Odds On. From online contests designed to capture demographic data, to in-store contests that will help you close more sales, Odds On is sure to have a Black Friday promotion idea for you. Check out some of our favorite holiday-themed contests below.
---
Black Friday Rebate
Want to stand out from your competitors this holiday shopping season? Put Mother Nature to work for you this with a Black Friday Conditional Rebate Sale! Just advertise the chance to get a 100% rebate on all purchases made during your "Black Friday Rebate" event and if there's a record-breaking snowfall or low temperature on your chosen date (i.e . ChristmasDay, New Year's Eve, etc.). Odds On will be there to write a check to cover every purchase made! This promotion can also be used to "rebate" customers if there is fair weather as well (i.e. buy today and if there's not XX inches of snow by XYZ, you'll get 100% rebate). View a Sample Advertisement.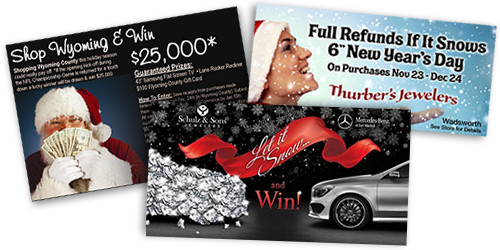 ---
Black Friday Bucks
Here's a promotion that's designed to: drive in-store traffic leading up to Black Friday and generate web and social traffic on "Cyber Monday" while incentivising additional purchases online or in-store during the month of December. Using traditional and social media, you'll promote the chance to win $100,000 for stopping by your store on or before Black Friday to pick up a customized Scratch, Match and Win Card. On "Cyber Monday", you'll reveal a set of pre-selected winning numbers. If the numbers on a lucky consumer's card match the numbers unveiled on your web or social site, you'll have a winner, and Odds On will write the check.
The holiday-themed Scratch Cards can be customized to feature your target dates, a bounce-back offer and your logo.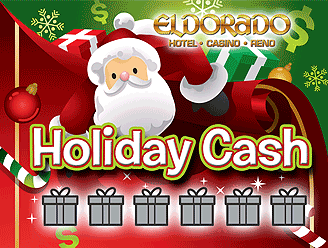 ---
Black Friday Bonanza Scratch & Win
Reward shoppers and drive traffic to your web site by giving customers the chance to "Scratch, Match & Instantly Win" gift cards, giant discounts, or a giant holiday shopping spree, paid for by Odds On. Distribute play code coupons at your brick and mortar location. After entering their play code and completing a quick online registration, contestants use their mouse to scratch, match, and instantly win amazing prizes. If a lucky holiday shopper unveils a winning combination of symbols, they'll score your grand prize, and Odds On will write the check! Perfect for awarding discounts, bounce-back offers and other custom consolation prizes. See all Scratch Card Games.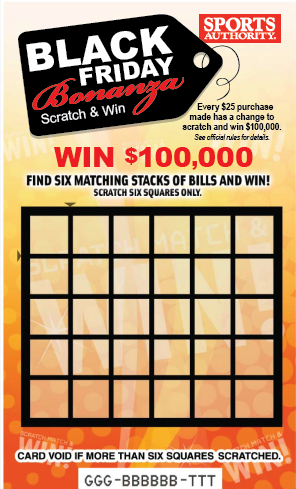 ---
Black Friday Shop, Spin & Win
Reward patrons during your Black Friday sales event with the chance to win cash and prizes, paid for by Odds On Promotions, with a Shop, Spin & Win promotion. Distribute play codes during your sale, directing shoppers to your web or social site to enter their code for a chance to Spin & Win prizes. If a lucky shopper has the winning touch, they'll win your grand prize, and Odds On will pick up the tab. Perfect for awarding discounts and post-holiday bounce-back offers!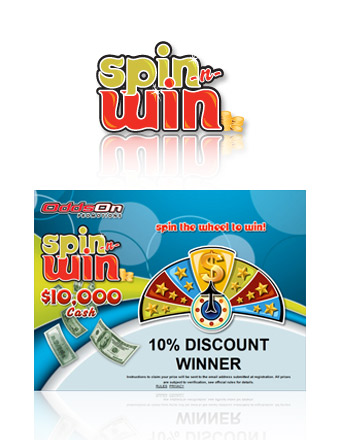 ---
Black Friday Zoom Ball
Drive traffic and add excitement to your showroom floor this holiday season with a giant-prize Zoom Ball promotion! Shoppers just press the giant red button activating the machine's ball blower and start rooting for a winning combination of balls to fill the machine's "Zoom Zone". If a lucky customer lands all six winning balls in the "Zone", they'll win a giant-insured prize, paid for by Odds On.
Click here to view all available Zoom Ball games.


---
Black Friday Prize Vault
Give your customers the chance to win incredible prizes with Odds On's new Prize Vault promotion. Perfect for creating attention-grabbing in-store promotions, the Prize Vault is an affordable way to give a large number of contestants the chance to win anything worth up to $1,000,000, paid for by Odds On. Simply place a replica of the prize to be given away inside the Plexiglass Prize Vault and advertise the chance to win. Contestants approach the Vault and enter a set of lucky digits on the touchscreen. If a lucky customer can correctly guess the winning combination, he or she will win big, and Odds On Promotions will write the check. Click here to see all Prize Vault game options.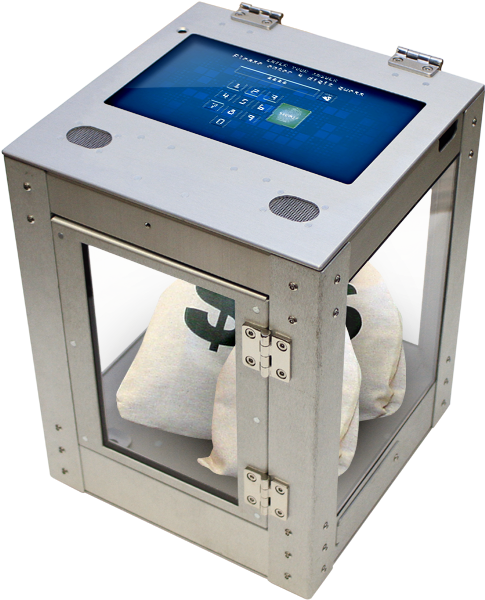 ---
Black Friday Dice Roll
Advertise the chance to win a giant discount, a new car, or an attention-grabbing $1,000,000 holiday shopping spree, with just a roll of the dice! Simply hand your lucky qualifiers a set of our 1", 4", 8" or 16" dice and get ready for fun. If they can roll a winning combination of your logos or letters (i.e. F-R-I-D-A-Y, M-O-N-E-Y, S-H-O-P-P-E-R, H-O-L-I-D-A-Y, N-E-W-Y-E-A-R), they'll be rolling in dough, and Odds On will pay for the prize. Click here for more about dice rolls promotions.
---
Black Friday Giveaway
Need a great promotion to boost traffic and play on Black Friday and beyond? Check out Odds On's customizable Black Friday instant win tablet promotion! Patrons simply select six spots on the tablet's touchscreen grid, winning prizes based upon how many winning symbols they reveal. If a lucky contestant unveils six winning grand prize symbols, they'll take home your insured prize up to $100,000, compliments of you, and paid for by Odds On! Best of all, you can reward customers for revealing fewer winning symbols with gift cards, store merchandise, discounts, gifts and MORE, based on your own customizable prize matrix. Click here for more game themes available.