Autumn and Holiday Promotions
Effective Ideas for Every Business
Need a great promotion that will help you drive traffic and sales this season? Odds On Promotions can help! Check out some of our most effective Autumn and holiday promotions below then give us a call today at 888-827-2249 or email us for a copy of our Top 10 Holiday Ideas.
---

Spooktacular Ideas for Driving Traffic in October
October Envelope Promotion
Scare up more business this October with a Truck or Treat, Cauldron of Cash & Prizes or Lucky Pumpkin Pick promotion. Odds On will send you a set of Lucky Envelopes – each containing a prize symbol, which you'll place on display inside black plastic cauldrons, pumpkins, treat bags, a makeshift coffin or the trunk of a car.
Simply advertise the chance to win your grand prize for visiting your location and completing your registration form. On October 31, invite everyone back and randomly select a lucky contestant or two and give them the chance to select from all of the Lucky Envelopes on display. If they can select the envelope or combination of envelopes that hold the winning symbols, Odds On Promotions will treat them to your giant prize, up to $1,000,000!
---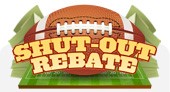 Shut Out, Blow Out Sale
Looking to market into the excitement surrounding an upcoming big football rivalry or the College or NFL playoffs? Throw a Shut Out Blowout or Big Game Big Rebate sale! If your team or either team shuts out the other, you can give everyone who made a purchase during your sale a 100% rebate, and Odds On will write the checks.
---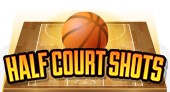 Hoop it Up with a Half Court Shot
Here's a proven winner. Give a lucky fan the opportunity to make one basketball shot from half court for a chance to win tuition, a new car, or even $1,000,000. If your lucky contestant gets nothing but net, they'll drive home a winner, and Odds On Promotions will pick up the tab.
---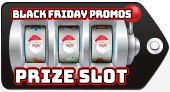 Black Friday Jackpot
Want to reel in more foot-traffic on Black Friday, or this holiday season? Give your customers the chance to win amazing prizes, worth up to $100,000, with Odds On's customizable, jumbo-jackpot awarding promotional slot machine, the Prize Slot. Patrons simply spin the reels in order to win big! And when the pay table says jackpot, Odds On will be there to pay for the prize.