New Year's Eve Promotion Ideas
Need an exciting and fun New Year's Eve promotion idea? Looking to drive traffic on New Year's Day? Odds On Promotions makes it easy with insured prize contests and promotions that will engage and delight your customers. Here are just a few ideas for driving revenue and giving away big money on New Year's Eve.
---
New Year's Eve Zoom Ball
Throw a prize-filled party with Odds On's New Year's Eve themed Zoom Ball. Contestants simply press the button activating the ball blower and root for the colored balls to fill the Zoom Zone, winning prizes based upon how many colored balls they capture. Insurable up to $100,000 this game is an entertaining way to give a lot of people the chance to play and win. Odds On's new Deluxe Zoom Ball games feature a programmable printer for producing prize coupons, a telescoping LED sign, matching 3-sided magnetic or vinyl decorative base wraps and a customizable backlit sign.

---
Countdown to Cash
Get your players shouting "3-2-1-Millionaire!" with Odds On's Countdown to Cash game! Starting at the top of the game board, contestants select one of three envelopes on each row. If they select the correct envelope, they move closer to the grand prize, or they receive a fabulous secondary prize. Make it all the way to "Happy New Year", and they win your insured grand prize, paid for by Odds On!
---
Spin Into the New Year
Put a whole new spin on the new year with Odds On's customizable Super Prize Wheel! Insurable up to $1,000,000, players simply spin the wheel to score a prize! Best of all, when a lucky player racks up a winning combination on the Wheel, Odds On will be there to write the check. The Super Prize Wheel offers customizable back-lit prize panels, a crowd-pleasing 40" LCD display, LED lights, and a tidy 3' W x 4' D x 9' H footprint.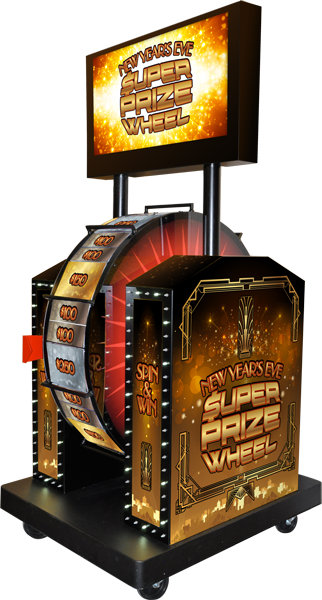 ---
Party Fever Video Scratch & Win
What better way to drive traffic or reward patrons than giving them the chance to win $100,000 or a series smaller sell insured prizes based on how many "party balloons" they can unveil on the game's touchscreen grid. If a lucky participant finds all six, they'll take home the $100,000 grand prize, courtesy of Odds On. This game can be programmed to award up to six consolation prizes and is available for play on a variety of platforms to suit any venue or budget.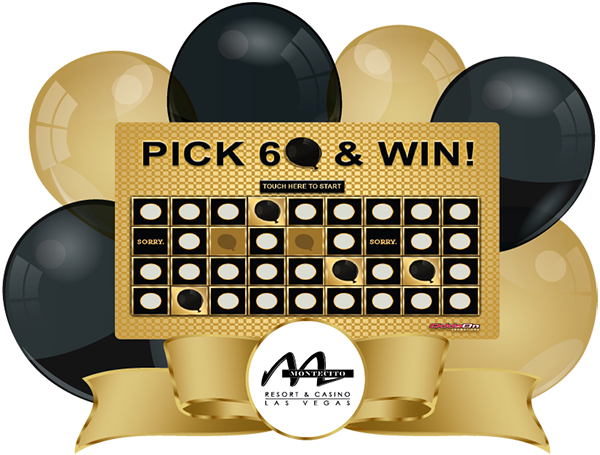 ---
Midnight Millionaire
Want to throw the ultimate New Years party? Give your customers, clients and fans a chance to become "Midnight Millionaires" with a quick roll of the dice. If one of your contestants can roll a winning combination of letters (M-I-L-L-I-O-N, N-E-W-Y-E-A-R, etc.) on our customized 1", 4", 8" or 16" dice, they'll win the grand prize, and Odds On will pick up the tab.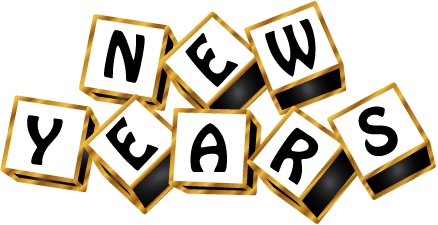 ---

Rollin' Up Riches
Odds On's "Rollin' Up Riches" dice promotion is a sure way to turn heads at your next event. Players must roll a non-eliminated number at each level to proceed. If a player successfully rolls non-eliminated numbers at the first 10 graduating levels, and then 'snake eyes' at level 11 – they win the insured grand prize, up to $1,000,000 and Odds On pays for the prize!
---
Customizable Scratch Cards
Odds On can customize a card with your sales event name and logo. Simply hand over the cards to everyone who makes a qualifying purchase (or to everyone who visits your location during your sale). If you customer finds a winning combination, Odds On will write the check for your grand prize, up to a million bucks. Every card features a handy registration area on the reverse to assist you in creating a marketing database or running a guaranteed prize drawing.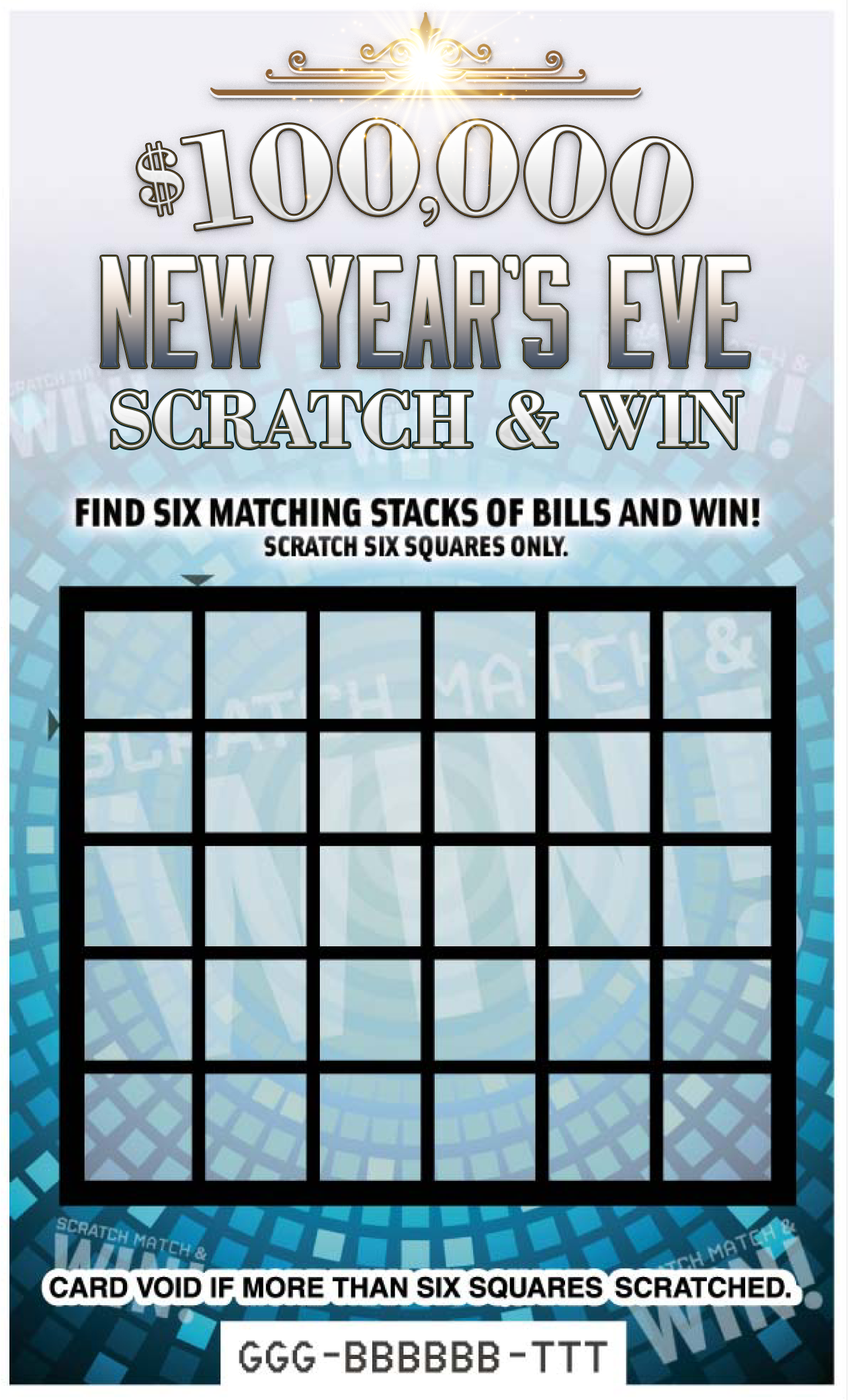 ---
Win $1,000 a Day for a Year Giveaway
Want to turn a few heads this holiday season? Imagine this offer on your ads: "Win $1,000 a Day for a Year!" It's easy! Simply invite customers to your location and give them the chance to enter a 6 or 7-digit number on the Prize Vault. If your lucky contestant can "Crack the Code", they'll win $1,000 a day, every day, for the year, paid for by Odds On.