Strike 'em out and win the cash. Give a lucky fan an opportunity to throw three strikes in a row through a large target opening and walk off a winner.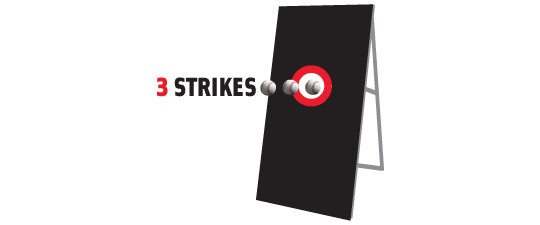 Step by Step:
(1)
Select a grand prize package value and the distance and target opening that the contestant will make the attempt from. Advertise the chance to win big in your baseball contest!
(2)
Randomly select your contestant(s) and give them the chance to throw it through the target opening and win your prize.
(3)
When your lucky contestant throws three strikes in a row through the target hole they win the prize and Odds On Promotions foots the bill.