This 800 series bowling game is a great way to intensify your league play. Offer a giant prize for a three-game series total of 800 or better. When the last frame is scored, Odds On will deliver the goods.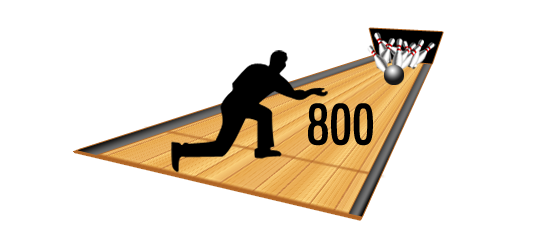 Step by Step:
(1)
Choose a grand prize package for your promotional game that your bowlers will love.
(2)
Advertise the chance to win big prizes at your event.
(3)
When one of your participants hits the 800 mark, they'll take home the prize, and Odds On's contest prize insurance will write the check!