An exciting spin on our Target Toss promotion. Give randomly selected contestants the chance to drop back and throw 3 or 4 consecutive perfect passes through a template or car window from increasing distances (ex: 5, 10, 15, and 20 yards). When all passes are complete, Odds On will pay for the prize.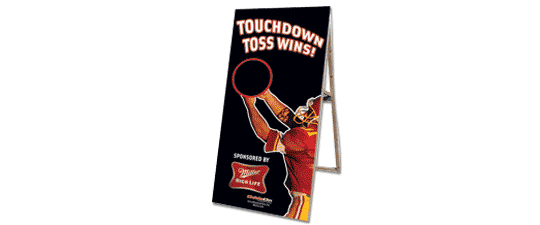 Step by Step:
(1)
Select a grand prize, target distances and opening size. Advertise the chance to win big for completing multiple passes.
(2)
Randomly select your contestants and give them the chance to throw footballs through a pre-determined target opening, from increasing distances, and win your prize.
(3)
3-4 successful passes will land your contestant the prize and Odds On Promotions foots the bill.