Our most popular hockey promotion! Randomly select a contestant from the crowd to take his or her best shot from the opposite blue line (minimum 114 feet). A template will require a near perfect shot, yet a great prize will reward the future NHL star! A great promotion for the entire season!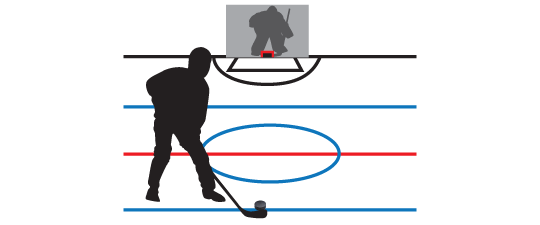 Step by Step:
(1)
Pitch your hockey contest sponsor, select a grand prize package and advertise the chance to win big in your contest.
(2)
Randomly select your hockey contestants for this big contest and give them the chance to make a perfect shot through the target opening from the opposite blue line and win your prize.
(3)
When your lucky contestant shoots it through the target template, they win the prize, and Odds On Promotions foots the bill.