Let us help with your next hockey promotion by giving contestants the chance to participate in a Face Off Frenzy game. When the puck comes to rest completely inside the dot, the contestant skates home with the prize. Paid for by Odds On, of course.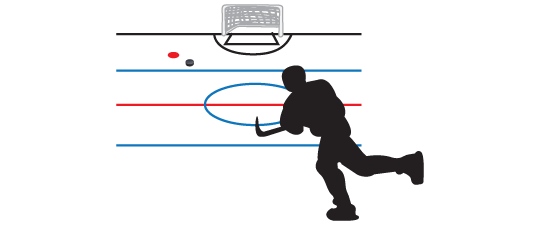 Face Off Frenzy Game Step by Step:
(1)
Pitch your hockey contest sponsor, select a grand prize package and advertise the chance to win big in your hockey contest.
(2)
Randomly select your contestant(s) and give them the chance to make a perfect shot and win your prize.
(3)
When your lucky contestant wins the prize, Odds on pays.