Give a lucky contestant the chance to make two out of three from center ice for up to $1,000,000! Paid for by Odds On.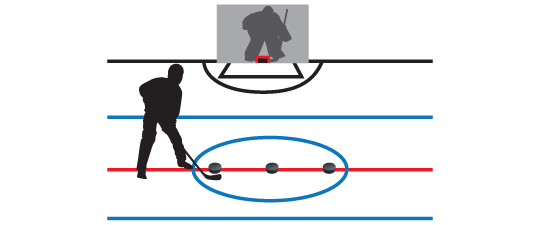 Step by Step:
(1)
Pitch your hockey promotion sponsor, select a grand prize package and advertise the chance to win big in your contest.
(2)
Randomly select your contestant(s) and give them three chances to make a perfect shot through the target opening and win your prize.
(3)
When your contestant successfully lands two of the three shots through the target template, they win big, and Odds On writes the check.