Offer a huge prize to a randomly selected contestant if they can kick five goals into an open net from five different locations around the penalty box. Make all five, and Odds On's prize indemnification insurance will pay for the prize.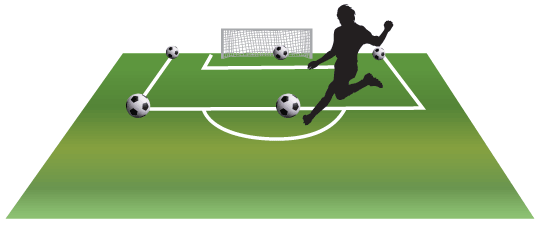 Step by Step:
(1)
Pitch your sponsors and choose a grand prize for the soccer promotion to draw attention to their brand.
(2)
Advertise the chance to win huge prizes at your next home game.
(3)
When your lucky contestant of the Around the World contest shows their skills and successfully makes all five shots, they win the prize, and our A Rated contest prize insurance foots the bill!